Crystal Palace face their FA Cup Final opponents for the first time since that fateful day in May. Here's Jack Pierce with his look at our opponents.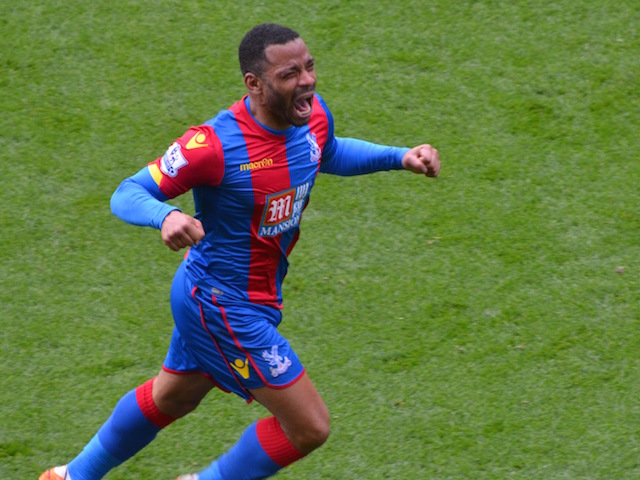 One of the biggest clubs in the world, a huge transfer budget handed to you and, arguably, your biggest rival sitting just across the same city.
Football Manager when I was 15? No.
Jose Mourinho's brief having taken the job at Manchester United.
A job he has supposedly sought for years was his literally minutes after Manchester United had destroyed the dreams of all associated with Palace in May. I hadn't reached Wembley Park Underground Station before I'd heard rumours that Louis Van Gaal had been released from his role and replaced by the out of work Mourinho.
It's something I'll never forget. Had we won, there's a distinct possibility that there would still be Palace fans dancing around the Currys' Car Park with bemused Christmas shoppers looking at us.
"Five league wins in the calendar year? We won the bloody cup! Who cares?!"
"Pardew under pressure? Knight the bastard! He won us the cup!"
For United to deem such a victory the appropriate time to rush a leak to the press about the Mourinho appointment left a bitter taste in many a Palace mouth and Wednesday night is the first time our paths cross since.
United arrive on the back of a much needed win at home to Spurs. Having lost so many points, by their own standards, from losing position this season, Sunday's victory will have reassured fans that they have remembered how to hold on to a lead and earn three points. The previous Sunday's performance at Goodison Park highlighted the frailty in United's side as Everton, who weren't playing particularly well, picked up a point simply because Marouane Fellaini couldn't help himself.
I doubt his manager's last words to him before he trotted on to the pitch were 'You see their number 17? Put him up in the air. Ideally in our box...', but that's what the Belgian heard and went and did. Two points down the drain and United's grip to the coat tails of the top four slipped further.
Sunday's win, coupled with their city rivals' loss on Saturday puts United within six points of the top four and Mourinho and his side will be looking at their visit to Selhurst as a huge opportunity to put further pressure on those above them with another win.
Within their ranks are some of world football's highest profile names and both Zlatan Ibrahimovic and the world's most expensive player, Paul Pogba, will visit SE25 for the first time... as far as I know.
Ibrahimovic arrived on a free transfer having effortlessly led PSG to successive titles and cups in a bid to prove himself in England and the Premier League, a league he hadn't experienced before. It's fair to say he's not found it as comfortable as Ligue 1 and despite starting the season with a glut of goals, they have dried up since. Pogba, meanwhile, had a huge expectation put upon him which is fair enough considering the astronomic fee paid to Juventus for his services but again, like Ibrahimovic, he's not been able to conjure the form he showed for previous employers as of yet. Much was expected of Pogba but after a fairly underwhelming European Championship for him, he hasn't yet reached the standard that many anticipated he would when he signed for United.
Cue Wednesday night and his best performance of the season.
Mourinho has been accused of falling behind the standards set by other coaches in the league. While the likes of Klopp, Guardiola and Conte have brought new approaches with them to the Premier League, Mourinho's now well known tactical and psychological approach have started to look a little dated. It's up to him to prove he is still relevant.
The appointment of the former Porto, Chelsea, Inter and Real Madrid boss is vital to both the individual and the club. Mourinho, after his explosive exit from Chelsea, needs to reassert himself as one of the best coaches in European football. His side's fall from grace left him looking like a shadow of his former self and if his reputation is to be restored to any extent, success at United is pivotal. Fail here and his next job might be in China; a huge pay packet but huge fall in gravitas. For United, after the appointments of David Moyes and Van Gaal, they need the Mourinho appointment to work too. After the stability of the Fergie reign, they don't want to find themselves appointing new managers on an annual or bi-annual basis and the hope in the Old Trafford Board Room will be that Mourinho is the man to offer a substantial amount of time to a club used to having a figurehead. It's early days but such is the media focus on Mourinho, often brought upon himself, United's rather tepid start to the season hasn't been ignored and, ridiculously, some have already begun to question how long he will stay in his job.
Whether or not Manchester United are a ghost of their former self or not, their visit to Selhurst is one the natives will have anticipated and while the away team should never be the focus of Palace fans, I'm not sure how many times Selhurst Park will have hosted the world's most expensive player.
Answers on a postcard, please.
Most expensive players on the planet or not, this United side isn't ripping up trees and, even without Punch, we could give them a real game if we're at our best.
If not, they'll be no dancing on the touchline.
Odds on Pards pasodoble'ing on Strictly 2017, anyone?