Sam Allardyce has a challenging task ahead of him -- defeating a talented Arsenal side with an injury-hit squad. Here with a look ahead to Palace's opponents is Jack Pierce.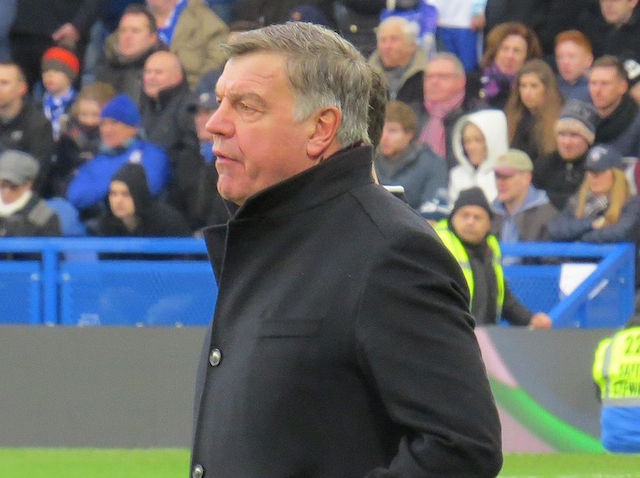 2016, what a terrible year.

Or if you're an Arsenal fan, the usual.

Once again, a year littered with moments of hope have been dashed by the reality that they're not good enough to win the trophies they aspire to. A squad so talented has once again folded too often this year and left supporters questioning whether things can change until Arsene Wenger leaves the dugout.

Prior to this fixture, Wenger has announced that the title is Chelsea's to lose. A fair assessment given the current league position but for Arsenal fans to hear that prior to the turn of the year from their own manager, that must be hugely underwhelming. At the start of December, Arsenal remained a lot of people's favourites for the title but two successive losses this month has left them in a very tricky position. Defeats at Everton and City put further distance between them and the steamrolling Chelsea. It'll be very difficult for Wenger's side to get back into title contention from here.

The Champions League draw did little to raise spirits in North London. Despite winning their group ahead of PSG, Arsenal were paired with Bayern Munich in the last 16. Munich haven't been the Heynckes/Guardiola machine under Carlo Ancelotti as of yet but they will still expect to beat Arsenal and once again, it's likely, that Arsenal's Champions League adventure will end at the Round of 16.

There's been much written and spoken about in regard to the futures of both Mesut Ozil and Alexis Sanchez in recent months with any extensions of their stays at the club likely to require Arsenal break their wage structure and start paying the sort of wages that Arsenal's domestic and continental rivals are already paying. That's without mentioning the incredible sums on offer in China. Sanchez has already been linked with a move to the Chinese Super League but that may just been games being played by his representatives in order to bring Arsenal to the table. There's no doubt his talent and his form this season has demonstrated his class and his importance to Arsenal now and moving forward.

Ozil, meanwhile, hasn't been linked with other moves but it seems that if it comes to a choice between the German and his Chilean colleague, then it's Ozil who Arsenal fans would be less bothered about leaving. His class is often there for all to see but it's the games in which he is less evident that has become the problem. Their recent defeat against City was a case in point. Ozil was incredibly ineffective and in too many instances, Ozil lost the ball in dangerous places and offered little threat going forward.

It will certainly be interesting to see how the often thrifty Arsenal board approach negotiations with players of the importance of Sanchez and Ozil in coming months.

Arsenal avoided another loss of points against West Brom on Boxing Day courtesy of Olivier Giroud's late goal. If we can frustrate Arsenal for an hour or so, and that'll take some doing given our defensive absences, The Emirates' crowd is likely to become impatient and offer the sort of atmosphere in which a 'smash and grab' becomes plausible.

We managed to grab a point in April and a repeat performance would build upon the new manager's solid, if unspectacular, start at Vicarage Road on Boxing Day.

If you've taken the time to read this, Happy New Year and here's to a cracking 2017 for you and Palace!