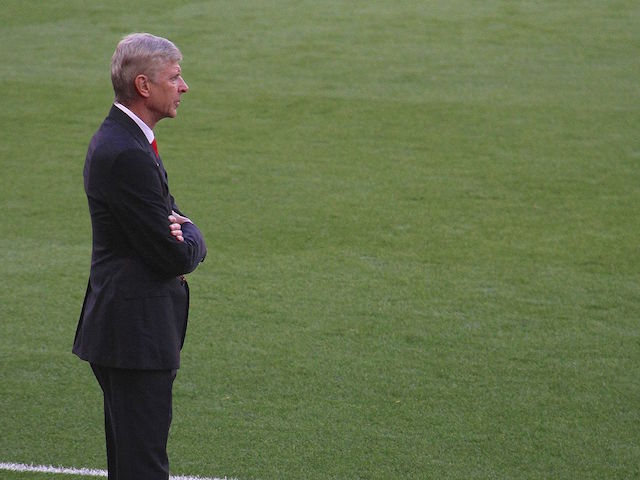 Arsenal win and Olivier Giroud anytime goal scorer would normally be all I would have to say before we play Arsenal but given their current form and my luck with The National on Saturday, I really would ignore that.
Instead, just think that Arsenal can't afford to do anything but win and after a sequence of results that most certainly went our way over the weekend, this fixture is effectively a free hit for Palace. Add to that, our attacking threat hasn't looked more potent all season and Arsenal's defence looks, at best, fragile, there's scope to cause them real problems. Obviously, they have players of their own who could this match by themselves but given the respective pressures, Palace breaking the long winless run against Arsenal isn't as unlikely as you might think.
With nine games left for Arsenal this season, it's likely much less than the 27 points available to them will mean no Champions League qualification for them; a first under Arsene Wenger. Lose on Monday night and the Champions League music and their inevitable elimination in March 2018 will be nothing more than a dream. Taking Champions League qualification out of the equation, one thing that will take quite a swing between now and the final day of the season is the sequence of Arsenal finishing above Spurs continuing. Mauricio Pochettino's side look on fire at the moment and given Arsenal's inconsistency at the moment, it's going to take something incredible to overturn the 14 point gap, even with two games in hand for Arsenal. A power shift in North London could not be worse timed for Wenger given the issues surrounding him at the moment.
Away Fan's View: Crystal Palace vs Arsenal (10/4/2017)
The futures of Mesut Ozil and Alexis Sanchez seem to have been an issue throughout most of this season. Both players, and more importantly, their representatives, are aware Arsenal like to keep to their wage structure but are absolutely desperate to keep their services. If one had to go for the other to stay, the vast majority of Arsenal fans would wave goodbye to the German international but of the two, it's Ozil who looks keener to engage in negotiations.
Sanchez, who is allegedly keen to increase his earnings in line with his ever growing profile, is also keen to play for a side competing at the top table and as often demonstrated this season, Arsenal aren't quite there at the moment. With just a year left on Sanchez' deal come the summer, the vultures are circling and it's not beyond the realms of possibility that, like Emmanuel Adebayor, Samir Nasri and Robin van Persie, the Chilean may leave The Emirates for a domestic rival.
MATCHDAY!????????⚽️#cpfc pic.twitter.com/Q0CjjKaSus

— Five Year Plan???? (@FYPFanzine) April 10, 2017
If Wenger goes, or Wenger stays, there's a mountain of work to be done for next season if they're going to challenge for the honours that their faithful think they should be. Be it investment or change in approach from Wenger or his successor, something is needed in the summer. When the manager and players don't seem aware of or appear capable of meeting the fans' expectations, there's always going to be grounds for bitterness from the sidelines. Such bitterness has been fermenting for many years but it's as evident as possible right now. Sections of the fans have had enough and they have no problem in making that as clear as they can.
The speculation over the manager's future has begun to eat itself and when you see fans hitting each other inside the stadium, you have to ask whether the perspective that's been lost by those who have lost it will be regained regardless of what the club do moving forward. Even if Wenger does decide to say enough is enough, there will be some who'll be furious that he hasn't turned back the clock and resigned in 2011. Nothing will be good enough.
If we lose on Monday night, then so be it. We'll go again but if Arsenal lose, that's that.
The noise you'll hear, you ask? It sounds like crying, you say.
That'll be the Arsenal Fan TV lot at the bottom of Park Road.
---