Crystal Palace face off against relegation rivals Hull City this Sunday, and Jack Pierce gives us the lowdown on what to expect!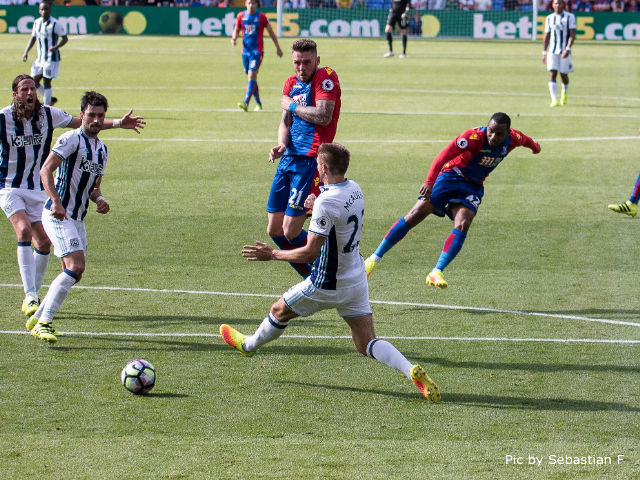 Well, having spent the past 12 years trying ever so hard to rid the memory of Danny Higginbotham wheeling away in front of the Whitehorse having equalised for Southampton in what seemed the 14th minute of second half added on time, it's time to face our fears again!
Oh god, I'm starting to sweat just thinking about it. I'm considering which bastard will break my heart this time around.
David Meyler, perhaps?
Maybe Tom Huddlestone?
Oh no, I've just had a thought. Damien Delaney, nine years since leaving The KC couldn't reveal himself a Tigers' spy who will thrash one in his own net as the referee lifts the whistle to his mouth to blow the final whistle, could he?
A Palace loss and we'll all spill out on the streets while 500 ardent Hull fans will sing out Caravan of Love by Hull's favourite sons, The Housemartins, into the SE25 afternoon.
At least we'll have the 15 minutes in which we'll be thanking Loic Remy for scoring his sole goal for Palace and proving the season long investment in him worth it, a la Nicola Ventola.
HOLD YOUR NERVE.

Big Sam has called on Palace to get the job done on Sunday. ????

Watch the full press conference on https://t.co/TTogt72Aro! pic.twitter.com/BmUcVae0AM

— Crystal Palace F.C. (@CPFC) May 11, 2017
Apologies for the rambling but we've been here before and given the relief-induced hysteria after our win at Anfield three weeks ago, it's hard to fathom how it's come to such an important match the weekend before the season ends. The win at Liverpool put us on 38 points, a tally that the manager told us would be enough to see us safe, but since then we've not added to it, performances have been slipping while those around add have picked up some form.
That said, Hull, who were confident of staying up went and lost to already relegated Sunderland last week. The Mackems came out swinging and they connected with Hull twice. A 2-0 win might have put smiles on Sunderland fans' faces but it's too late for them but might have been a huge shove towards the second tier for Marco Silva's side. Allegedly, Silva hadn't lost a home league match for 352 years but when the tactical mastermind that is David Moyes comes to town, nothing is safe.
That defeat twinned with Swansea's win over a flat Everton has made South Wales the more likely spot to see Premier League football next season in comparison to Humberside. However, a Hull win on Sunday will, provided Swansea don't trip up at Sunderland themselves on Saturday, put SE25 back on the endangered list.
Hull's season was going nowhere but downward prior to sacking Mike Phelan. The initial run of decent form in the early part of the season was long gone and the only thing looking likely was an immediate return to The Championship.
Enter Marco Silva.
'Marco who?' said 52% of people including Phil Thompson, Paul Merson, Boris Johnson and Michael Caine. Fast forward five months and plastering their wish for Gary Rowett to take control on Hull City on the side of a bus is looking a tad foolish now. Seriously, if you've not seen Merson's rant at the time of Silva's appointment, find it right now. It looked bizarre at the time but in hindsight, it's pure gold.
Silva, using his contact book, which essentially reads 'JORGE MENDES' in Mendes' hand writing, loan signings were added to a squad that were at the same time losing Jake Livermore and Robert Snodgrass, Hull's two best players up to Christmas. Everton reject, Oumar Niasse and Liverpool's Lazar Markovic were joined by Andrea Ranocchia and Kamil Grosicki among others from across Europe. If the business looked a little scatty from afar, it didn't take long for results to improve and the change in manager and additions to the squad to look inspired.
That was until last Saturday when, despite never being anywhere near clear of the drop, Hull placed themselves right in the firing line. Whatever Swansea do the day before, Hull will have to come at Palace and given what Burnley did to us just a fortnight ago, Tigers' might be feeling optimistic.
For Palace, it's all about holding their nerve and taking this chance to secure top flight status for another season.
Defeat and we head to Old Trafford seven days later with phone calls being made to Eric Young and Andy Thorn about playing centre half and seeing whether Darren Ambrose fancies a cameo.
Buckle in, all. Sunday might be bumpy.