Palace play a Liverpool side with one eye on Champions League qualification. Can they take advantage? Here's Jack Pierce with his eye on the opposition.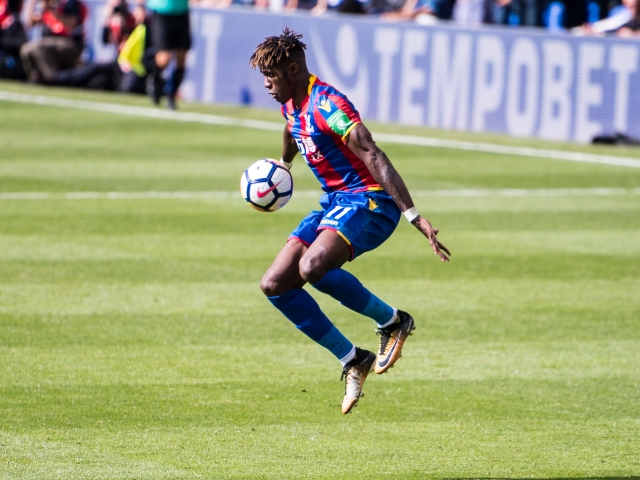 Like so many clubs across Europe, Liverpool had no time to enjoy last season's achievements. In qualifying for this season's Champions League, they achieved the objective set out at the start of last season but after just one league game of this campaign, that achievement was on the line as they faced Hoffenheim in the first leg of their play off.
That challenge, perceived by many to be toughest they could at this stage of the competition, was negotiated well and with a two goal lead, Liverpool should have no problem completing the job when they host the German side at Anfield in the return leg. Assuring group stage Champions League football returns to the famous old ground for the first time since 2014 will be the first challenge of many this season so Jurgen Klopp will be pleased to start the campaign positively.
One element of life in the red half of Merseyside that isn't quite so positive is the ever increasing likelihood of Philipe Coutinho packing his bags in an effort to fill the Neymar shaped hole in Catalonia. Perhaps Liverpool's best player, losing him just as the club returns to the top table of European competition might be viewed a seatback, and losing a player of his quality is never welcome, but it does appear some fans aren't too bothered at the prospect of the Brazilian leaving. Provided the fee is around the £100 million mark, it's hoped that such a fee could provide investment across a squad that still requires touching up in certain places. Defensively, still a little too generous for some people's liking, a new centre half and left back would be much welcomed; as would another few players of the quality to allow Liverpool to challenge for honours, both here and abroad.
Klopp, approaching his two year anniversary as Liverpool boss (a lifetime in modern day football) will know that the pressure is on this season to maintain or improve upon last season. The top four is again the minimum but supporters want to be challenging for trophies. If Klopp can bring silverware to Anfield, he'll assure himself of hero status among the faithful, just like those who have brought success to the club before him. On the face of the current squad and challenges on varying differing fronts ahead, a tilt at the title or the Champions League looks unlikely but if the ex-Dortmund boss can lead his side to a cup, he'll almost be certain be starting next season as Liverpool, should he wish to.
Fail to do so and/or not inspire his side to a top four finish, Klopp may well be on his way somewhere else, and not by choice. Despite his charm and the attractive football his side play, there do remain doubts about the German manager. After almost two full seasons in charge, the glaring inabilities of his defence to defend set pieces, as evidenced at Vicarage Road last weekend, didn't help his cause. A burly centre half himself in his playing days, Klopp must have been furious to see two of the softest goals from set pieces you'll likely see this season conceded by his own side. That said, it's his responsibility to brief all of his players in view of defending such scenarios. The longer the problem persists, the more the focus will turn to Klopp.
On the plus side for Klopp is the threat his side possess going forward. In Mohamed Salah, Sadio Mane and Roberto Firmino, they have one of the most fluid, interchangeable forward lines in Europe. No one main striker but all three are threats from wide or centrally. I don't want to appear a doom monger but given the threat they have and our wide open, almost kamikaze approach to defending last week, the score come 4.45pm could be anything. By no means am I ruling out a Palace win, given our excellent recent run at Anfield, but the footballing pragmatist inside of me suggests nothing but a difficult afternoon for our lot.
Key players
Trent Alexander-Arnold
TA-A is the apple of every Liverpool fan's eye right now. His wonderful free kick against Hoffenheim contributed to an impressive first leg win which has put one red foot into the group stages of the Champions League but even goal aside, the 18 year old was Liverpool's best player on the pitch on Tuesday night.
Quick, defensively alert but happy to bomb on and join in attacks at any given opportunity, the right back is making the right noises and, in Klopp, he has a manager who will be happy to play youngsters. Could be a good season ahead for TA-A; perhaps less so for Nathaniel Clyne.
Mohamed Salah
Up till now, Liverpool's marquee summer signing - Salah will be hoping this move to England works out better than when he signed for Chelsea in 2014. Despite demonstrating his class regularly for Basel, the move to West London didn't work out given chances to impress were at a minimum.
Chucked out on loan to Fiorentina and then sold to Roma, Salah took no time in frightening Serie A defences with his pace and direct approach goal. The winger is happy to play through the middle and any chance to get played in over the last defender and Salah is unlikely to be too forgiving.
After our showing last Saturday, he'll have been licking his lips.
Simon Mignolet
When Jurgen Klopp signed Loris Karius before the start of last season, it was seen as a move that would signal the end of Mignolet's Liverpool career. A year on and the Belgian keeper's standing at Anfield has never been more sure footed.
You'd be hard pushed to find a Liverpool fan who wouldn't agree that he has improved massively under his German manager and the fact that there's not a huge clamour for a new man between the sticks, even with money to spend, indicates that Mignolet's got the gloves for longer than most thought.