Crystal Palace took an unlikely win at Selhurst Park and will now look ahead to a difficult trip to Newcastle this weekend. Taking a look at our opponents, here's Jack Pierce.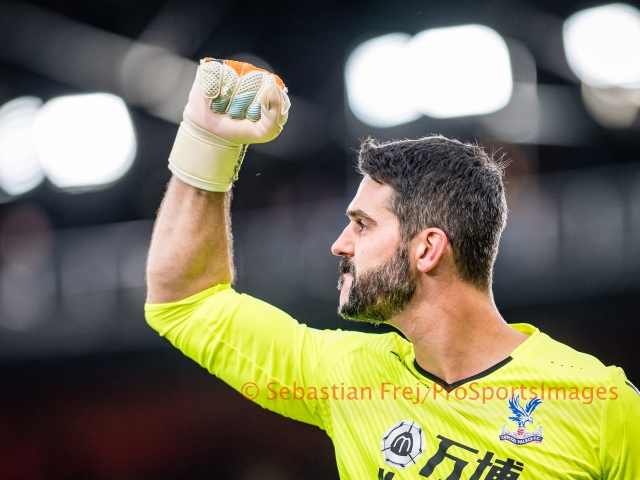 That was a bit better, wasn't it?
A weekend not ruined, a performance to be proud of and a nod to an old friend, Match of the Day, which I dare say a few reading this tuned into for the first time this season.
No rest for the wicked though, I'm afraid, and a trip to the North East is next up for Roy's boys. St James' Park, with the new For Sale sign no doubt hanging outside, is the scene for Palace's efforts to add to their positively burgeoning points tally.
Newcastle, for what it's worth, look a shade better than most anticipated them to this season and a lot of that has to do with the man in the dugout. In Rafa Benitez, they possess a manager whose self confidence knows no limit but in fairness, nor does his understanding of this league and what is required to be successful in it. He's the jewel in the club's crown and if Mike Ashley does leave the club to new owners with Benitez still at the helm, it'd be hard to argue he's not leaving them the best manager he's appointed in his time at the club.
Benitez, although a failure in his mission to keep the club up two seasons ago after taking over from Steve McClaren, was adored by the Geordie faithful from the moment he took over and negotiating his stay at the club while in the second tier was of vital importance to the club. He guided his side to the Championship title last season and despite what he deems a lack of investment, after eight games, Newcastle sit in 9th - a position which if the same after 38 games will lead to mammoth praising of Newcastle's Spanish manager. And rightly so.
Investment wasn't perhaps at the level that fans, and the manager, would've hoped for in the summer just gone but Ashley did write cheques for Benitez after relegation. Dwight Gayle, Matt Ritchie and Mo Diame, all Premier League players, were added to a Championship squad for a top flight fee and top flight wages. However, it must be noted that those dealings, among a fair few more, were supplemented by those going out the door such as Andros Townsend, Moussa Sissoko and Georgino Wijnaldum. Given the significant fees Ashley, and his board, negotiated for those three, anyone anticipating buying the club from him on the cheap should probably think again.
Gayle, a Palace fan favourite, had a sensational season last campaign. Over 20 league goals and a constant tormentor of defenders just that yard slower than Premier League ones, Gayle would surely have begun this campaign in the hope that he would prove he could do it in the Premier League after leaving Palace with question marks over his head about his true level. Well, this season hasn't started too wonderfully for the striker. No league goals and now behind Joselu and Ayoze Perez in the pecking order, Gayle looks as though he will have to settle for appearances off the bench for the time being. He can certainly make an impact from the sidelines as we all know but considering he dropped a division to get games and goals, which he did, he must be disappointed with his campaign till now.
Cue a Gayle hat trick on Saturday.
A huge club, even if the history of it is at times slightly exaggerated, all those associated with Newcastle will be delighted with the start to this campaign. Against Southampton last time out, they looked a match for a side who've been consistent top half contenders for the past five years. Defensively sound and a threat going forward, Benitez has his side well set up and playing in his style. Perhaps a little unlucky to come away from the south coast with just a point last weekend, their fans will be looking at our visit to their part of the world as a fine opportunity to pick up another three points and they'll be confident of doing so.
Perhaps not as confident as they once were, mind you.
Key players
Jamaal Lascelles
Club captain and certified fan favourite, Lascelles was bought by Alan Pardew only to struggle to be be given a chance in the first team. It wasn't until Steve McClaren and the disastrous season of two years ago that the former Notts Forest defender got his opportunity to shine.
Shine he did and was awarded the captaincy by Benitez towards the end of that campaign in a nod to the hopeful future. He lost his place in the team last season but remained club captain going into this season and he's certainly taken his chance to impress as a Premier League defender and captain. Solid defensively and a threat at the other end of the pitch too, Lascelles has earned praise from a range of onlookers and pledged his future to the club earlier this week signing a long term deal.
Jonjo Shelvey
A few good games for Newcastle and the midfielder is suddenly the outside hope for an England call up for next summer's World Cup. England are short in the middle of the park so I appreciate the logic but Shelvey must have the best season of his life if he's to be anywhere near that plane come next summer.
Undoubtedly a huge talent, Shelvey's prevented himself from reaching the heights many expected him to have reached by this stage of his career and his stamp on Dele Alli on the first day of the season was Shelvey in a nutshell. His inability to control his temper let him down then and it's that risk that may prevent Gareth Southgate offering him a place in his 23 heading to Russia.
Ayoze Perez
The Spaniard impressed when he first arrived in England and there was some surprise that he wasn't snapped up when Newcastle dropped out of the top flight the season before last.
He didn't and actually played a support role while Dwight Gayle became Rafa Benitez's preferred sole striker. Since promotion though, Perez has returned as a first team regular and despite only scoring his first goal of the season last time out against Southampton, he has impressed this campaign. Palace will need to be aware of his presence in and around the final third.