Palace face a Swansea side without a manager. Here's Jack Pierce with a look at what Palace could expect.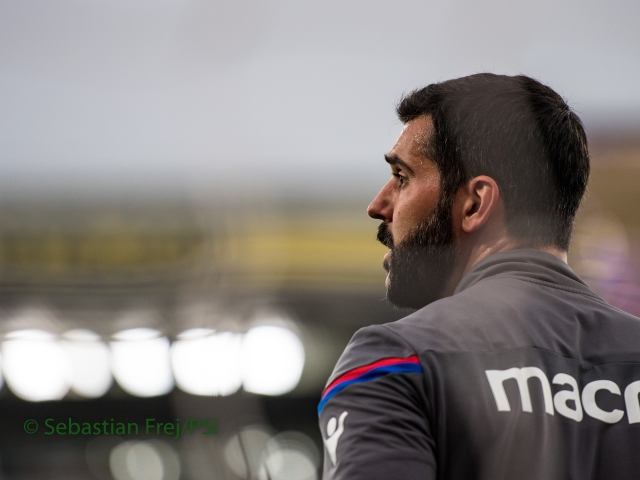 Of course Swansea sacked their manager just before they play us. They just had to, didn't they?
Paul Clement out, Leon Britton in. The long time Swan has been asked to look after first team matters until a permanent appointment is made; similar to the appointment of Gary Monk several seasons ago. In that instance, Monk did enough to earn the job a full time basis. Britton' focus can only be on Saturday for the time being.
The sacking of Clement has been called harsh in some quarters but unless a change was made, relegation looked almost inevitable. Everton, a side in decent form but have struggled themselves this season, barely had to get out of second gear to see them off 3-1 on Monday night. They lacked any sharpness in the final third and were too easily cut open down the flanks. The writing was on the ball for Clement after that but the only surprise has been that the club didn't have a replacement lined up straight away.
Slaven Bilic has been mentioned alongside Ronald Koeman. However the one name that has shocked a few, particularly Palace fans, has been that of Frank de Boer's. His time at Palace was a disaster for all involved and for him to pick up another Premier League job so quickly would certainly be an odd one. For a club that needs to pick up point as urgently as Swansea need to appoint a manager that has demonstrated he requires a significant period of time to implement his ideals would be baffling.
Whoever is appointed, January's transfer window will have to be immaculate. You could argue they need strengthening all over the place and can't afford to lose the like of someone of Alfie Mawson who, this week, has been linked with a move to West Ham. Incomings must be of the necessary quality but we all know January prices are inflated so it'll be difficult for the Swansea board to see any particular value for money. What is spent will be decided by how much of a risk the Swansea powers that be want to take in view of the financial impact that relegation could have.
Given Palace's results in recent weeks, this fixture isn't as important for Palace as we perhaps anticipated it would be before the team embarked on this decent run. But for Swansea, this is huge. A Palace win would put us eight points ahead of Swansea and considering our start to the season, that is quite the indictment of how desperate Swansea's situation would be if they lose on Saturday.
Leon Britton knows Swansea inside out. He's been the constant during the club's rise up the league and time in the top flight and he'll be desperate to start what he'll be hoping a long lasting managerial career as well as he can do. Enter Roy Hodgson.
A Palace win, before we entertain Arsenal and Manchester City, would be the perfect gift, especially to those making the long trip the Saturday before we sit down for too much food and rows with loved ones.
Merry Christmas, one and all.
Lukasz Fabianski
Often maligned, the Polish goalkeeper has been one of The Swans' better performers this season. Having not made the grade at Arsenal, Fabianski has fashioned a top flight career out in South Wales.
Incredibly vocal, Fabianski is a leader within a team short of them. He'll be required to have one of the best streaks of form of his career if his side are to have a chance of staying up.
Martin Olsson
The left back made a huge difference to his new club when he joined last January. He added a balance to a defence that had lacked it before he arrived and has the ability to stretch teams at the other end of the pitch due to his pace and ability on the ball.
During a transfer in which Palace spent over £25m on two left backs, Olsson went for just £5m. Should Swansea drop, and Palace not, he may become of interest next summer.
Tammy Abraham
Another, who if Swansea are going to have a fighter's chance of staying up, must up his game. The recently capped England international, whose on loan from Chelsea, has offered glimpses for The Swans this season but he must now find his form week in, week out.
Four league goals so far this season isn't an awful return for a striker whose enjoying his first campaign in the top flight but in the likely absence of Wilfried Bony for the festive period, Abraham will be called upon to lead the line. Further inspiration, if needed, is that a good second half of the season may steer him on course to return to the first team fold at Stamford Bridge next season.