Palace face an Arsenal side that are going through some internal turmoil with the potential sale of Alexis Sanchez on the cards. Heres' Jack to take a look at what we can expect from Saturday's opponents.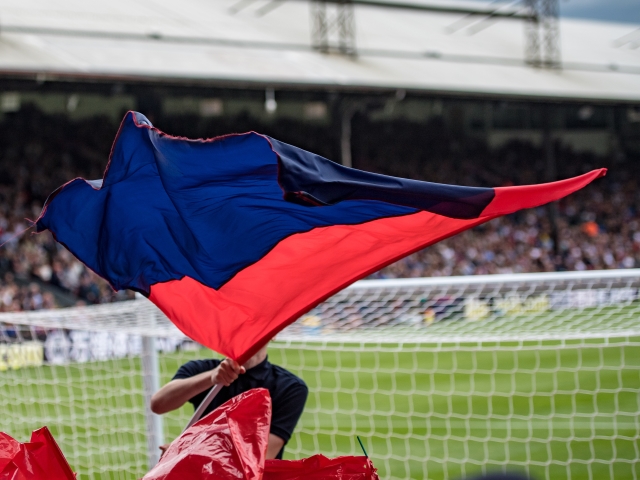 If you're being brutally honest, was anyone surprised that Arsenal lost at Bournemouth last Sunday?
For a number of years, Arsenal have been liable to lose such a game yet every time they do, there's an inquest and demands from fans for the manager to go, the board to resign and players to be bought. After the past few years of chaos at The Emirates, is a 2-1 defeat in Dorset going to bring down the Wenger Empire? No.
Arsene Wenger will leave when he wants to. That's why he decided to sign an extended contract last summer despite the FA Cup Final win against Chelsea providing a wonderful opportunity to move upstairs into the board room and let someone try to reinvent Arsenal on the pitch. Last season was the first in 20 years that the club failed to secure Champions League football which was probably as stark a sign that Wenger is unable to maintain Arsenal at the levels that he expertly did for so long imaginable. Yet he stayed.
Defeats like last Sunday's or the 3-0 loss at Selhurst last April will continue and the pantomime that follows each 'surprise' defeat really doesn't need to take place.
Unless you've completely locked yourself away from all forms of sport media, you'll have noticed that Alexis Sanchez is on his way out of The Emirates. All that requires confirming is where he will go. After months of speculation suggesting that he'd link up with his former manager, Pep Guardiola, at Manchester City, it seems that City's rivals' cheque book has won the day. Sanchez looks set for Old Trafford and will earn very nicely. As part of the deal, Henrikh Mkhitaryan may well be heading the other way to join Arsenal in an old school straight swap.
Mkhitaryan has struggled to find a place in the United side under Jose Mourinho but if he was to join Arsenal, The Gunners would have a player considered one of Europe's most impressive attacking midfielders just 18 months ago. Simply because Mourinho doesn't fancy him doesn't mean he won't work wonders for someone else. Kevin de Bruyne anyone?
What is noticeable with this current Arsenal side is just how average some of the players are in comparison to those who have worn the shirt in previous Wenger teams.
Granit Xhaka in the Patrick Vieira role in an insult to the great number four.
Alex Iwobi running the same lines as Robert Pires? Get out of here.
They do currently have injuries and that must be taken into account but this group of players is nowhere near the level of those that have come before and Arsenal fans are right to ask questions of the board and manager. It must be infuriating to see such a decline in quality of your beloved side although that still doesn't justify some of the contributions on Arsenal Fan TV which this year will be considered at the British Soap Awards.
While the mood in and around Arsenal is far from ideal, they do still possess players that should be able to deal with the side currently 12th in the league table. However, the league game, less than a month ago, between the two sides was one that could've ended in a win for either side or a draw. An entertaining encounter which was ultimately decided by the quality of Alexis Sanchez who will be absent this weekend if not the employee of another club altogether. It's not likely that Palace will win this week and nor should Palace fans expect it but there's more of a chance of a Palace win than there has been on recent visits to North London. Palace's own form has been superb since the appointment of Roy Hodgson and the lacking of confidence within the Arsenal camp is there for all to see.
Whatever the tribulations that Arsenal are going through this week are, a win at The Emirates would be something to write home about.
Key players
Shkodran Mustafi
The German defender was released by David Moyes at Everton as he wasn't deemed good enough for the English Premier League. Well, spells at Sampdoria, Valencia and Arsenal, as well as a World Cup winner's medal, would suggest Dave got that one wrong.
Currently the senior centre half available to Arsene Wenger in the absence of Laurent Koscielny, Mustafi has been one of the bright points in an otherwise disappointing six weeks. Mustafi's not the biggest but he very rarely gets bettered by opposing centre forwards.
Jack Wilshere
Wilshere was excellent at Selhurst last month. Smart use of the ball throughout, disciplined in terms of his positioning and a calm head when Palace were on top after Andros Townsend levelled things up. He's a player who needed a good run of games and to maintain his fitness given he's out of contract in the summer. Murmurs of Arsenal letting him go at the end of the season have ceased and he is almost certain to sign a new deal in the coming weeks.
Our manager is a huge fan of the midfielder and took a risk in taking Wilshere to Euro 2016. It didn't pay off and we all know how that one ended but Roy won't have needed reminding in the last match between the two sides of how much good a player Wilshere can be.
Alexandre Lacazette
An expensive arrival last summer, Lacazette has struggled in recent weeks after an impressive start to his Premier League career. The former Lyon star hasn't had a spell without a goal for this period of time for over five years and it's starting to show. He's making willing and smart runs but he's often trying to do too much and moves are breaking down.
We know ourselves what a confidence shy striker looks like and it's not a pretty sight. Lacazette needs one to fly in off his backside or be presented with an open goal from a yard out; he needs to experience scoring a goal and then all will be right again.
Just not on Saturday though, Alexandre.