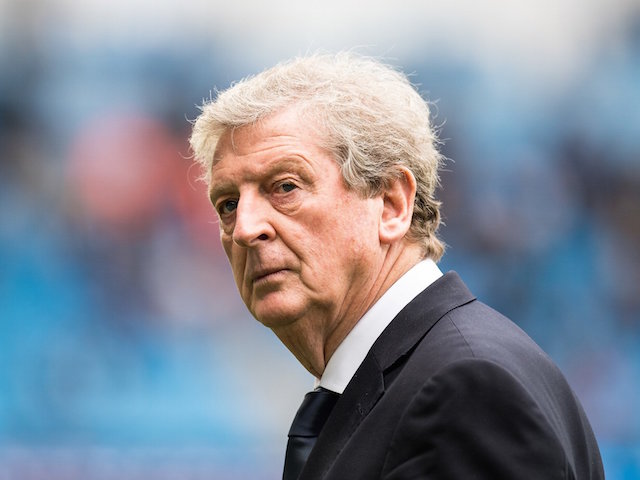 In other seasons, we'd currently be in the midst of a very exciting title race. Unfortunately, Man City are finding the game we love so easy to play right now, they may end winning the title by mid-April at the latest on current form. Consequently, while City look magnificent, their city rivals do not.
Considering the vast sums spent at both clubs since Pep Guardiola and Jose Mourinho assumed their roles in Manchester nearly two years ago, it had been hoped that a far closer race would be run between the two. After City's win on Sunday, they're 19 points ahead of Mourinho and his lot.
It really is imperative that United lose as few points as possible between now and the end of the season if the gap between the two isn't to widen further given how imperious City look right now. United's next game is at Selhurst and they arrive off the back of a morale boosting win at home to Mourinho's former employer, Chelsea. One down after 25 minutes, the Old Trafford faithful may have started to become restless but goals from Romelu Lukaku and Jesse Lingard turned the game around.
Summer recruitment will need to be swift and decisive in view of the World Cup and a shorter transfer window. Clearly work needs to be done if the gap between blue and red of Manchester is to lessen but perhaps chucking the chequebook at the problem isn't the answer. The money spent at United, on wages as well as fees, is incredible but it doesn't seem to have increased the chances of winning their first league title since 2012. Zlatan Ibrahimovic's return to the club after the season had started encapsulated the economic madness that surrounds the club. On over £200k a week, the Swede is unlikely to make more than ten appearances by the time the season finishes in May and he departs for, most likely, the MLS.
A week in which Roy Hodgson won a 'Manager of the Year' award also saw us drop into the bottom three for the first time in a number of months. A mixed bag of results hasn't isolated us with Stoke and West Brom but has narrowed the field of candidates for who will be playing in the second tier next season. While any game between now and the end of the season must be a target for points, this Palace team (with about 43 injuries) is unlikely to get anything against United.
Note I said unlikely.
Key players
David de Gea
Just when you think this guy is as good as possible, he pulls out another astounding save. The reflexes on display when keeping out a goal bound header against Sevilla last month were out of this world. It was another example of why he's rated so highly and can lay claim to currently being the best goalkeeper in the world right now.
A busy few months lie ahead of the keeper with a World Cup on the horizon. A good tournament for de Gea is likely to see louder calls for Real Madrid to sign the keeper but United have stood firm before and will surely try their damnedest to keep hold of one of their truly world class assets.
Paul Pogba
Once the world's most expensive player, the French midfielder finds himself under a huge deal of scrutiny at the moment. Since being hauled off during the defeat to Spurs in January, Pogba's role at United, as well as his future, has been called into question.
Having been dropped, for just one game, Pogba has started the last few games and will surely do so on Monday night. He needs a performance akin to the one he offered at Selhurst last season to put the doubters off giving him another ear bashing come Tuesday morning.
Alexis Sanchez
If Alexis is half as influential as he was at Selhurst in December, Palace are bang in trouble. The Chilean's performance in an Arsenal shirt that night was superb. Strong in possession, held the ball up brilliantly and, of course, took his two goals with the aplomb we've come to expect from the Chilean.
His summer move to Manchester surprised a few in that he chose United over City but his departure from The Emirates had been a lo
ng time coming. Already a key part of Mourinho's plans, Sanchez can play in the knowledge he's got his manager's full backing.
---