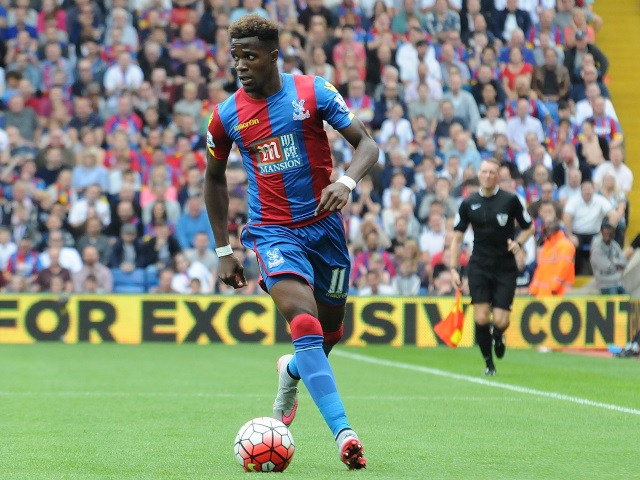 Palace boss Alan Pardew reckons Manchester United set Wilf Zaha's progress back at year.
The Eagles winger moved to Old Trafford in the summer of 2013 but was nver really given a chance under David Moyes.
He played just two Premier League games before a disastrous loan to soon-to-be-relegated Cardiff.
But the South London born lad has refound his form since returning to Palace, first on loan in the summer of 2014 and then permamently in January 2015.
"Manchester United took a risk, really," Pardew told reporters. "Because he hadn't done it at Premier League level. Maybe you could argue he needed a year in the Premier League to really develop and the year going to Man Utd set him back, there's no doubt about that.
"He didn't get game time, didn't get the experience, he was trying to get into a great team. It's very difficult. Sometimes I think these big clubs take players too early and they're literally taking talent without really consideration to how it's going to work in the team.
"Manchester City you could look at a number of players, [Scott] Sinclair, people like that, [Jack] Rodwell, it's very difficult to get it back. You've taken a very important year out of someone's career.
"Therefore, my job is to get him to understand the level of the Premier League and how to perform consistently. There's no doubt he's good enough for the Premier League. No doubt. But consistently week in week out, effecting the game, scoring goals, assists - this is where he will be measured."
Zaha came in for criticism from Pardew after being hooked at half-time last Sunday at Tottenha, but after starring in Palace's Capital One Cup victory over non-rivals Charlton this week, Pardew praised Zaha for his progress since returning to SE25.
He added: "Wilf has done a lot of things well since I arrived at this club. His defensive attitude has been on the money. His ability on the ball is on the money. He's a very good player, one of the best to work with on the ball. It's getting him on the ball which is the next phase for him and the end product.
"I spoke to him about that, these two factors that one of them cost him possession at Tottenham, his concentration in getting on the ball. He corrected that at Charlton.
"He was much more alive to situations, he got more of the ball and therefore he had more success and had a hand in the first goal which was important. He's answered me in nnthe exact manner I expected him to."