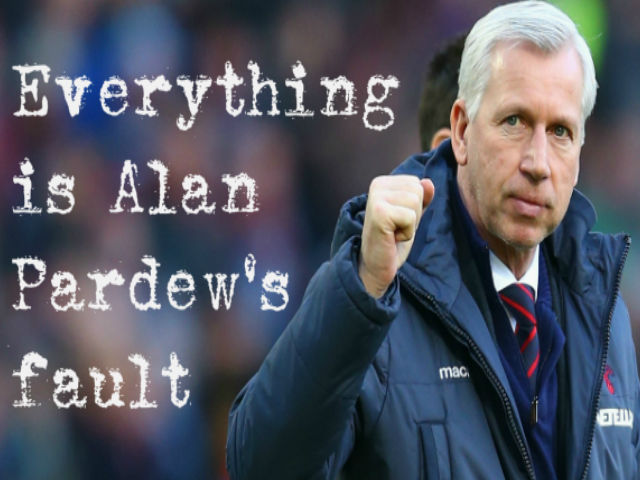 Newcastle are just in a mess at the moment, and most Magpies fans want to seem to blame it all on Alan Pardew.
This despite Pards having left the north east last December to move back home to Crystal Palace as manager.
But according to Newcastle fans all their current woes are down to Pards, a manager they never really warmed to. This even though he took them to a 5th spot finish in the Premier League a few years ago.
Since he left St James' Park he's helped Palace finish in the Top 10 of the Premier League for the first time ever while Newcastle finished 15th last term and are firmly embroiled in a relegation race already this season.
They've also since got rid of the man who replaced Pardew in John "best coach in the Premier League" Carver and brought in Schteve McClaren but he's now under pressure from fans already.
So obviously FYP's own Jim Daly has written a song about it, poking fun at Newcastle fan's persisntence that all the world's problems are Pardew's fault.