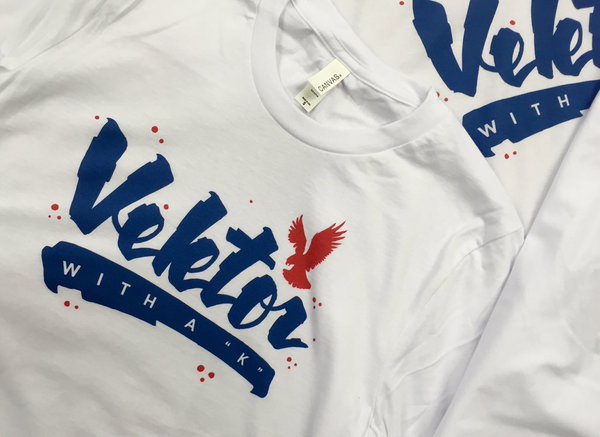 We love t-shirts here at FYP and thanks to our lovely podcast sponsor Vektor, we have released two new designs.
If you're a fan of our podcast you'll have heard JD say 'Vektor with a K' literally hundreds of times and now you can get that adorned across a t-shirt.
Coming in white with a blue design the t-shirt is basically the biggest podcast in-joke in material form.
We are also releasing two t-shirts with the sexy new FYP logo on it; one in grey one in blue.
All the shirts come in a variety of sizes and are £14.99,
---