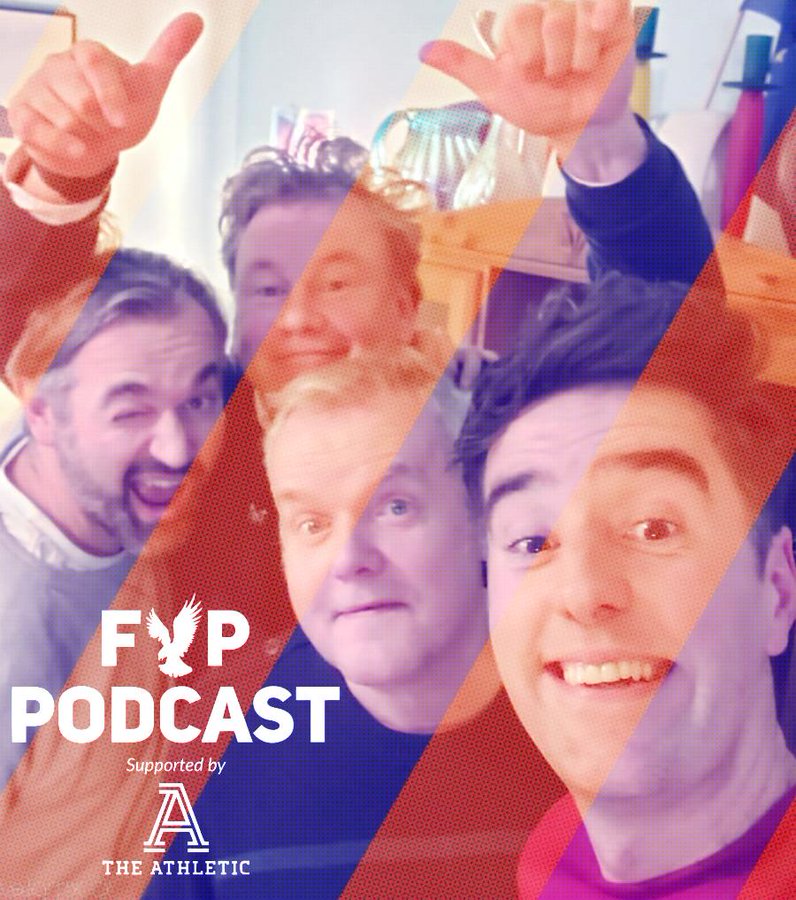 The FYP Podcast is supported by The Athletic. Visit theathletic.co.uk/fyp to start a 30 day free trial and receive 50% off your yearly subscription (£2.50 per month).
Jim, Kevin and Jesse are joined by FYP super-supporter and big Patreon Julian Chenery for an hour and a bit of positivity following that 1-0 win over Newcastle.
They discuss all the usual points as well as Steve P's recent reveal-all interview on Palace TV.
They also answer your questions and preview Saturday's trip to Br*ght*n.
You have some options for playing the pod...
And if you enjoy the pod please leave a review on iTunes as it helps us jump further up the ol' iTunes charts!
---