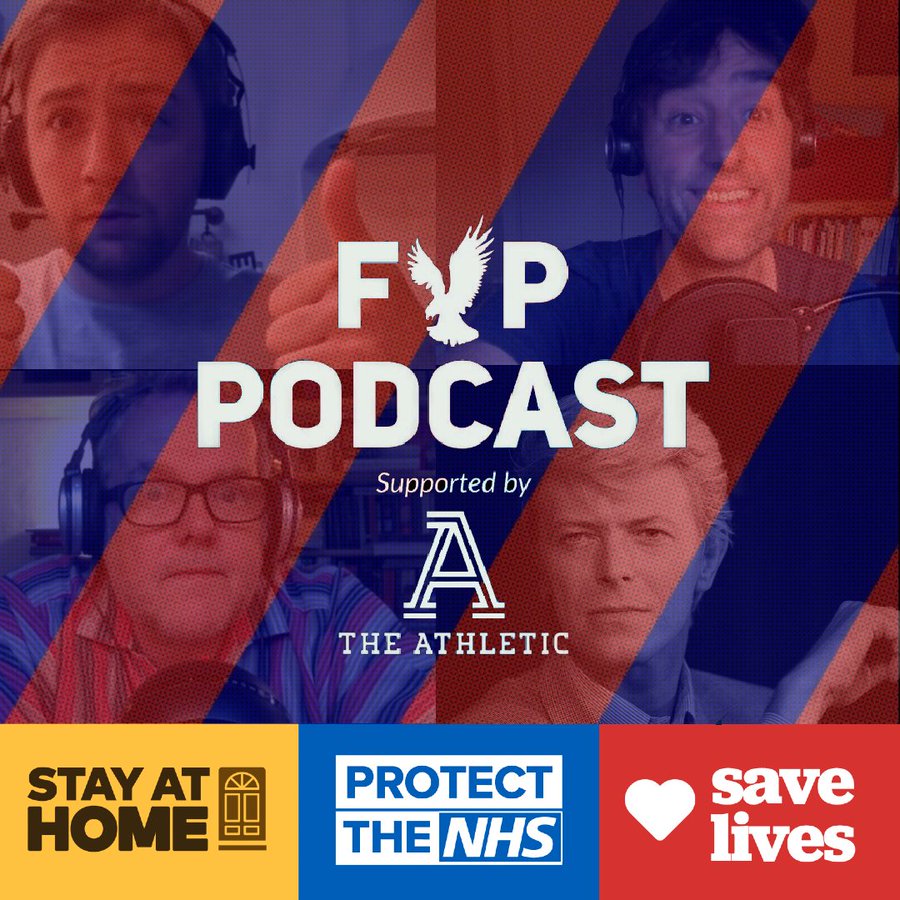 The FYP Podcast is supported by The Athletic. Visit theathletic.co.uk/fyp to start a 30 day free trial and receive 50% off your yearly subscription (£2.50 per month).
JD, Kevin and Andy are here for our latest isolation podcast ("Isolation, Isolatiioonnn") to discuss the players returning to training and bringing their own balls, who Palace's best ever sale was, answering your questions and running another simulation, this time what if Palace won the 2016 FA Cup?
You have some options for playing the pod...
You can also stream the pod right now at Audioboom below...
And if you enjoy the pod please leave a 5-star review on iTunes as it helps us jump further up the ol' iTunes charts!
---