This isn't going to be a hugely popular article. The opinions contained within go against the grain of what most Palace fans feel. But Jordan Ayew's continued inclusion in the Palace team needs to be assessed, and the rationale behind it needs to be explored. We've used FBref to look at his contribution to this Palace side.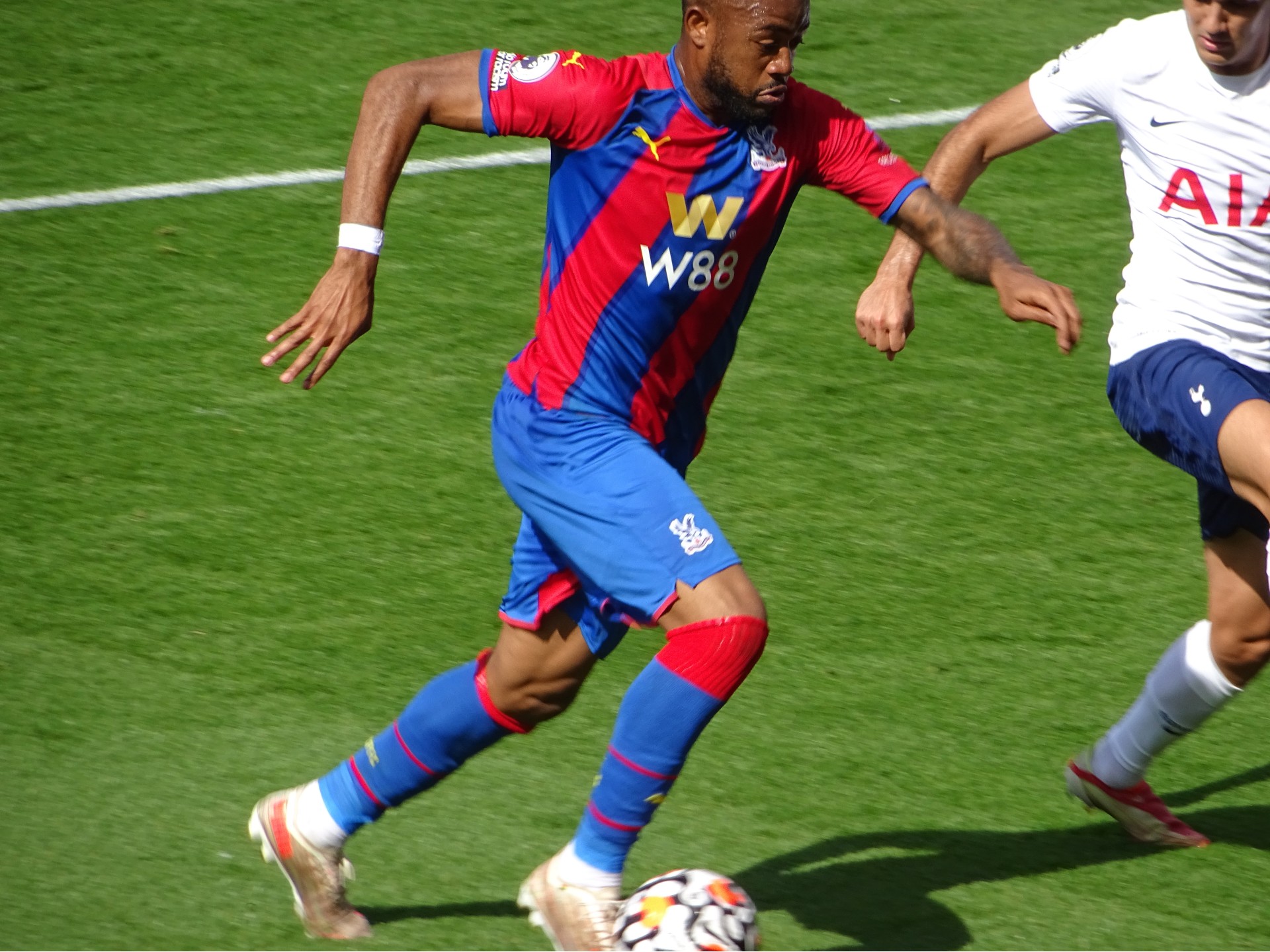 The Unconventional Winger

Ayew isn't your typical winger. He hasn't been for much of the time he's been at the club. But it's because of what he does in midfield and defensive areas that he is included in the side, whether managed by Roy Hodgson or Patrick Vieira.
Much of the focus when critiquing his contributions to the side are focused on his lack of goals and assists. He doesn't make or take chances, and thus what he does do isn't given the credit it deserves.
Just as when Hodgson stated that Christian Benteke's inclusion in the side wasn't just about the goals he scored but the goals he prevented in Palace's own penalty area, so Ayew's inclusion in the side isn't just about attacking but about defending.
The Defensive Contributor

Ayew's attacking stats aren't the prettiest. He doesn't score, rarely assists, doesn't really produce chances -- and yet he plays a vital role in the side.
Using FBref to look at his statistics, compared to the Premier League's wingers this season, Ayew is in the 90th percentile for attempted tackles, completed tackles, tackles in the defensive third and tackles in the middle third.
He is the top ranking winger for putting pressure on opponents and tackling dribblers, applying pressure an average of 23.4 times per game. He also ranks highly for ball recoveries.
Tellingly, he falls closely behind former Palace winger Andros Townsend for total tackles, tackles won, blocks, passes blocked and interceptions.
Why Does it Matter?

It's not always pretty but what Ayew does provides cover for his teammate Joel Ward, who doesn't have the kind of recovery qualities that Tyrick Mitchell has on the opposite wing.
This isn't intended to be a criticism of Ward, but compared to Mitchell per 90 minutes, he completes fewer tackles, applies less pressure, is less successful when he does apply pressure, and unlike Mitchell applies it mostly in the final third.
While Mitchell is able to release the ball and then follow it (and often run beyond Zaha, taking his opposing defender with him) Ayew doesn't have that kind of luxury or support.
One area of focus that doesn't get much coverage is how Ayew's positioning and defensive work also allows Conor Gallagher to drift into wide positions. His heatmap, provided by Sofascore, shows that he frequently occupies the right side of the pitch -- often in advanced areas.
Ayew is a team player. There are parts of his game which are sacrificed for the greater good of the team, even if they aren't obvious on immediate viewing.

The Olise Option

Everyone wants to see young players make a difference in the Palace side, and when it's someone with as glowing a reputation as Michael Olise, that pressure to include him is just going to grow.
Olise is an exciting prospect. His contribution against Leicester City was immediate and underlined his qualities. But it's clear that for the manager, the young signing is a project.
The Premier League is ruthless. The key to mitigating that ruthlessness is focus and teamwork, and the greatest concern for most managers is that their young players learn that. It was a challenge that Hodgson had to face with Eberechi Eze.
Much was made of Hodgson's comments that Eze needed to learn the defensive responsibilities. The same will apply to Olise. Vieira won't need Olise to become a defender but he will need him to learn where to position himself when Palace don't have the ball, and how to recover that position promptly.
It's not to say that Olise can't do it. But when Vieira has someone who is as effective at doing it as Ayew is, to make that change promptly is going to be risky -- and while Vieira hasn't been too risk-averse since his appointment, it's likely that Olise's introduction to the side will be progressive rather than immediate.
Ayew still has a role to play, even if it doesn't excite.
---