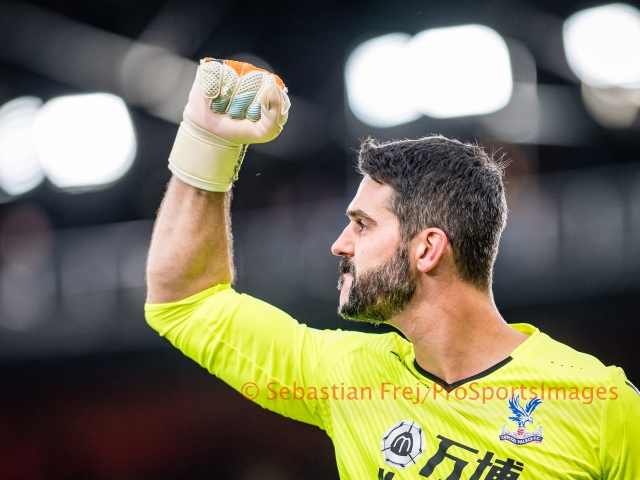 Five Year Plan has been a thing since 2003 so there was only one man we wanted to interview in our 50th issue as we look back over 14 years of FYP; Julian Maria Speroni. And we were in luck as the man himself kindly agreed to sit down with us to look back over his own 13 years at Selhurst Park.
The Eagles cult hero talked to FYP about all sorts of things regarding his time in South London as well as his hopes for the future. Having just got back into the team after waiting 18 months for a Premier League appearance, Speroni was keen to keep going and doesn't see any end in sight yet.
He said: "I don't think I'm going to lose my fitness too much, but there's going to be a time where you can't really recover from game to game and that's when goalkeepers notice they are getting older. There's going to be a point where I won't be able to play three games a week and as a No.1 you need that consistency, you need to be playing regularly.
"With the craziness of the Premier League it doesn't allow that sometimes. Not just us but other clubs are going through exactly the same thing that we went through before, with managerial changes and you don't know what's coming, you don't know if he's going to like you or not. As a professional, what can you do? When that time comes if I had to take another role within the squad then I'll be happy to, but I don't think the time is now."
On waiting for a chance to prove himself in the first team-team he added: "It's tough, really tough, when you're not playing.But I've seen so many players complain and complain that they are not playing and get upset, but then when they have the chance they can't take it because they are not ready for it.
"Because they haven't trained properly, they haven't done the right things, they're always in a mood. So when I have been not playing I've thought 'OK, football changes and the chance eventually will come for one reason or another and, when it does, I need to make sure that I will be able to take that chance'.
"If you have a problem with it you go and talk to the manager and then try to work things out, but once you step on that pitch training you leave all that aside and need to make sure that you do all you can; on the pitch, in the gym, all the recovery stuff, everything. Because you never know. You may have the opportunity this coming weekend and if you're not ready you're going to waste it. And all your complaining and all your moaning about it is going to go through the window because you just had the opportunity and you didn't take it."
He also goes on to talk about his favourite Palace memories, his thoughts on the current campaign and working under Roy Hodgson and his hopes for the future when he does hang up his gloves.
Watch a teaser of the interview on FYP TV below...
---