Luka Milivojevic is Palace's club captain, but to a significant number of Palace fans feel he hasn't been as influential on the pitch. Here's Alex Pewter to make a case for the player's inclusion in the first team, and to offer a defence for his contribution in recent seasons.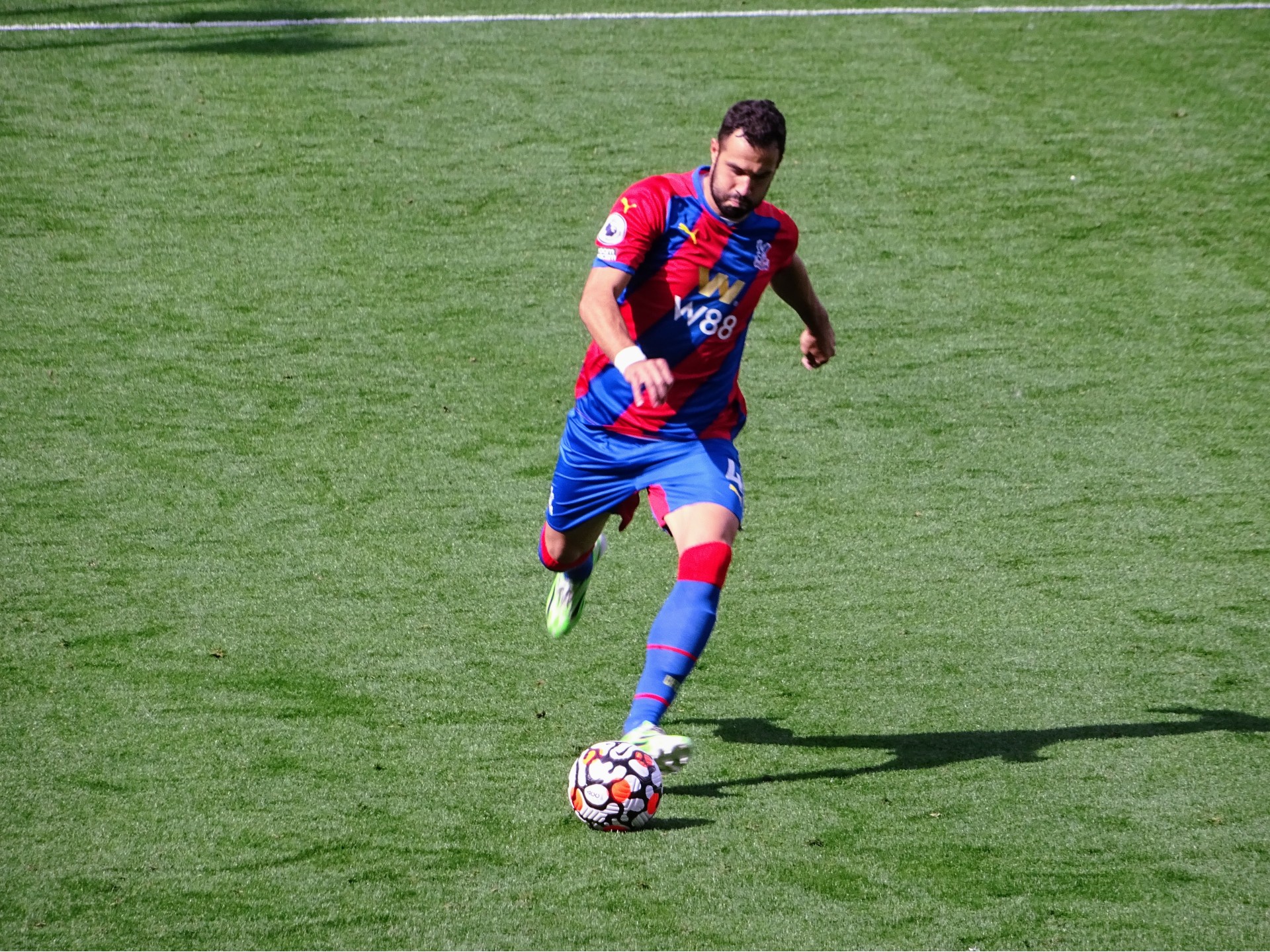 The Return of the Captain

Crystal Palace's fixture against Brighton gave the fans and manager a first proper sighting of Luka Milivojević. With only 95 minutes under his belt, having missed a large part of pre-season due to personal reasons, he has begun to show what he can bring to Patrick Vieira's new system.
The narrative surrounding Milivojević had begun to sour over the last season and a half, with fans citing a decline in his performances. Luka played his first complete season alongside Cabaye, McArthur and Loftus-Cheek, in addition to the wing talents of Zaha and Townsend, and it seems forgivable if his best outfield season may have been in 2017-18.
As he morphed into a deadly penalty taker in both the 2017-18 & 2018-19 seasons, his 22 goals saw him top Palace's scoring on both occasions. Whilst the strikers at the club faltered, his goals kept the club in the division whilst becoming the club captain.


Has he Even Declined?

As the Crystal Palace team continued to age, without fresh reinforcements, the tactics became increasingly negative. The club's passing volume dropped off substantially, 6.9% on the average of Luka's previous three full seasons.


Yet within that midfield, the idea that Milivojević had become a wasteful player hasn't rung true. Season upon season, not only did he remain one of the highest volume passers in the team as it declined, but his completion percentages also remained largely the same. His willingness to attempt long passes from midfield adds variation to his overall figures but was also double the volume of the nearest midfielder in the team last season.



The Battle for Holding Midfield


Where Roy Hodgson struggled for options, Patrick Vieira is fortunate enough to have multiple contenders across the squad. With every spot in the defence and the box-to-box midfielders having preferred starters, for now, the question mark remaining is in the holding midfielder.
Marc Guéhi and Joachim Andersen have entirely changed the dynamic at the back for Palace. They appear more capable on the ball, and their added mobility allows the team to push further up the pitch in possession without fearing retribution on the counter.
The puzzle for Vieira to solve is what he wants from his holding midfielder, or if it will become an interchangeable piece? The three, potentially four, options offer very different skill sets.
In a game where Palace are the underdogs, does Vieira opt for his defensive option? When expected to control possession, is a more dynamic one needed? Or now the club has invested so heavily in their central defenders, is it best to suit their style of play at all times?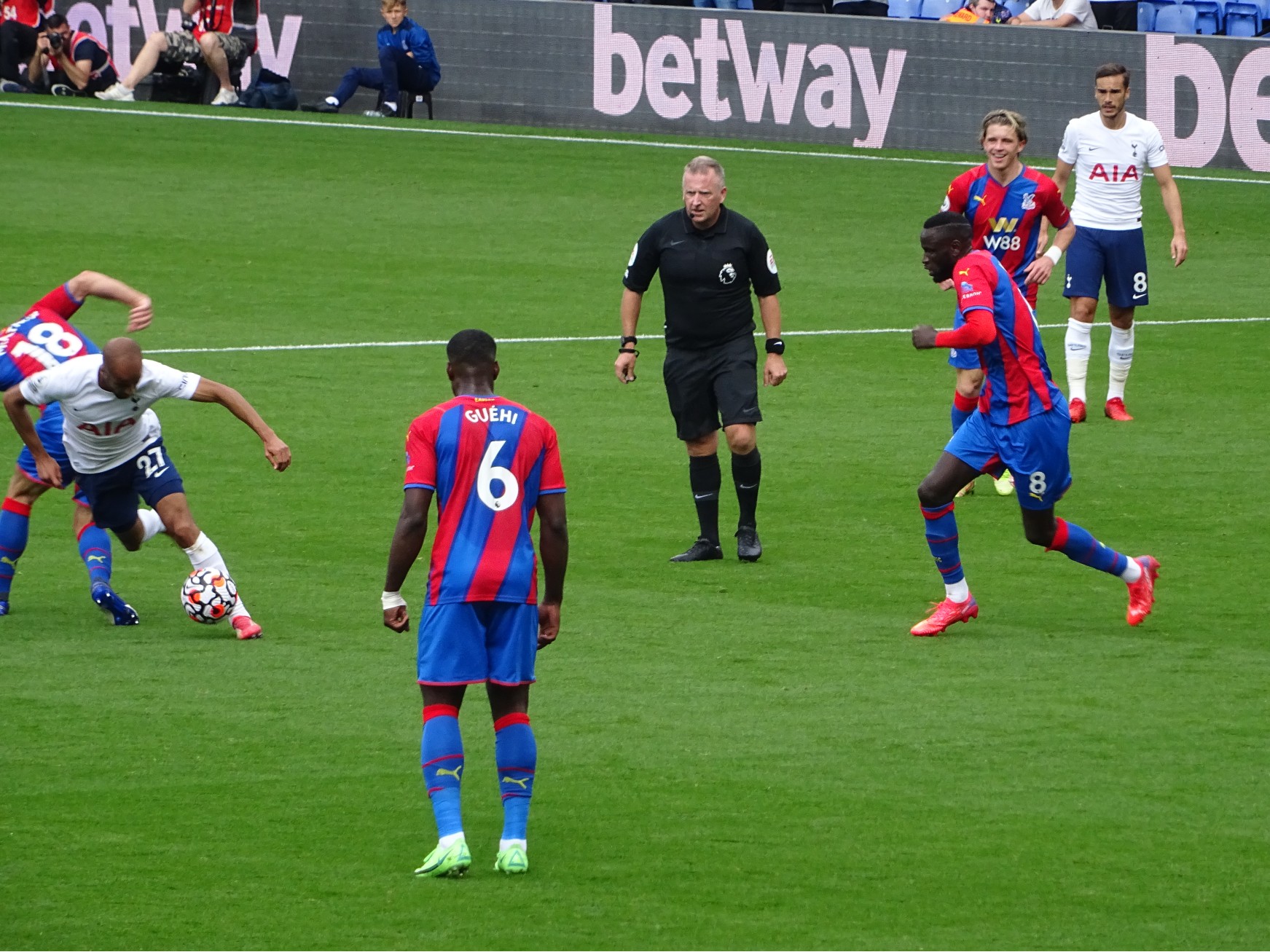 The Contenders


Jaïro Riedewald, the pre-season incumbent, shone against lower-league opposition, displaying his touch passing. However, Chelsea and Liverpool exposed his occasionally passive defensive tendencies. If the manager sees him as unsuitable for a central role, his versatility could help back up Mitchell at left-back.
Cheikhou Kouyaté, a roadblock at the base of midfield, is the most physically imposing card Vieira can play. His passing speed has improved slightly but is still awkward when he gets the ball under pressure.
Luka Milivojević, adept at shielding a back pairing rather than being a dominant ball-winning midfielder, should suit the formation more than when he played in a 4-4-2. With the widest range of passing of the options available,
Will Hughes remains a complete unknown for Palace, as he is yet to debut. His last role for Watford did feature him dropping deeper to collect the ball from the defence. It is equally as likely that he will cover McArthur and Gallagher in a more advanced role. He is another option to play as a deeper playmaker.


Luka's Passing Advantage

In the 95 minutes Milivojević has played this season, he showed a passing ability beyond what Kouyaté has been able to bring. In a progressive passing team, we are specifically interested in quickly "progressing" the ball forward where possible.
Whether on the counter-attack or in recycling the ball from the front to the back, breaking midfield lines is a key for Vieira's team. While Kouyaté had some success against Brentford as a midfielder, he didn't get the ball forward against West Ham, Tottenham or Liverpool.
In contrast, Milivojević has made a significant impact in a short space of time. His key cross-field pass as a substitute against Spurs to release Olise led directly to the third goal. Against Brighton in the build-up to winning the penalty as Palace sought to maintain pressure, his switched pass out to Mitchell was a particular highlight.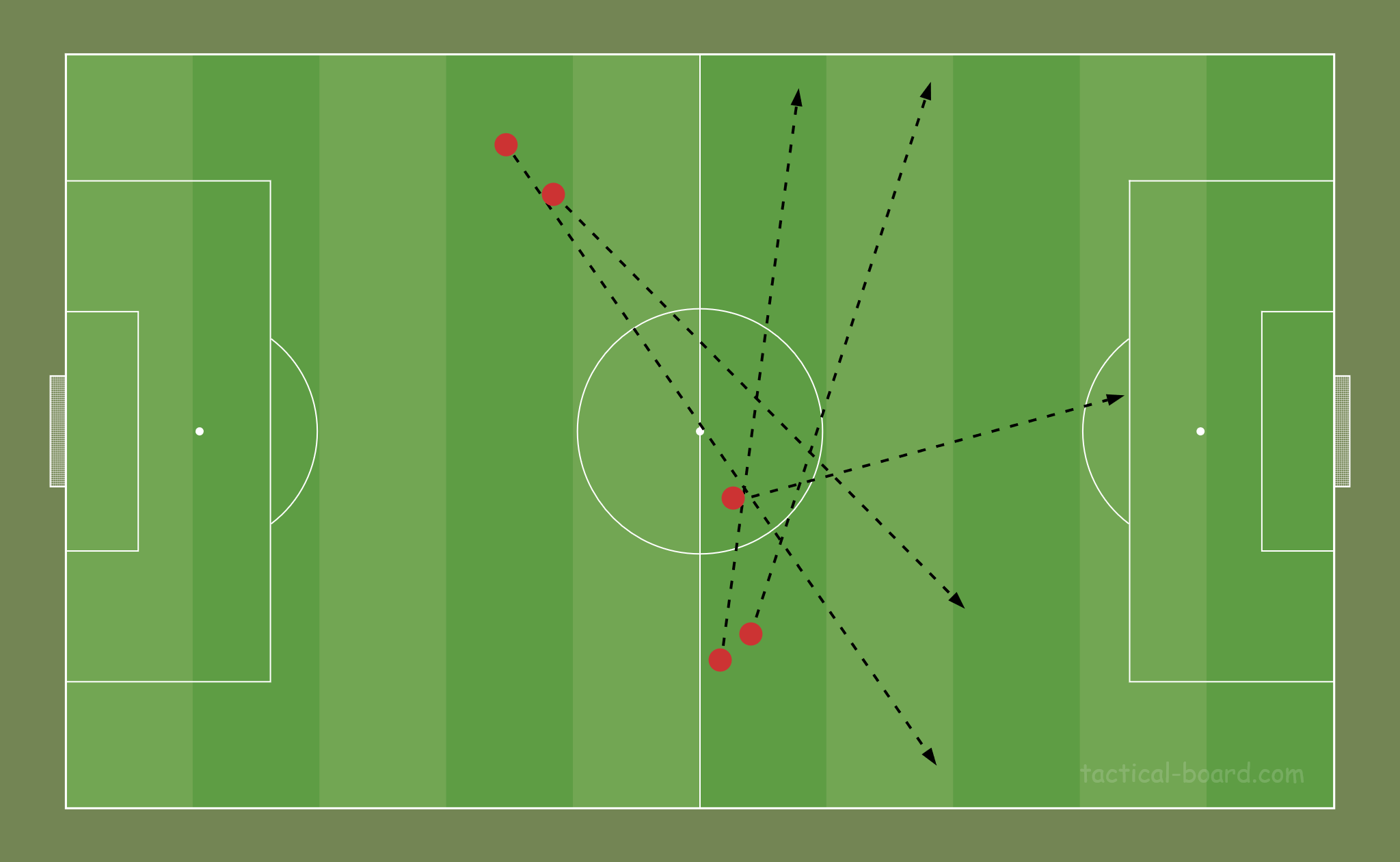 His five forward long passes were high enough up the pitch to matter and targeted dangerous areas this season. Among these successes were many failures against Brighton, as it wasn't his most accurate performance to date, but having a midfielder willing to take risks can make a difference in this system. Where the risky option isn't on, he remains an accurate player.
As a long-passing weapon alongside Andersen and Guéhi, with both central defenders more willing to link up with him with short passing, Milivojević becomes another threat that the opposition will need to close down.
There are other areas for the team to improve in an attacking sense, but there may be another reason to be optimistic about the midfield.


---