Crystal Palace travel to Huddersfiedl in hope of jump-starting a season that has stalled in recent weeks. Here's Ben Mountain with a look at what the club need to do.
The season so far hasn't quite gotten off to the flying start that most Palace fans expected following that promising curtain-raising victory over Fulham in August. Defeats to Watford and Southampton respectively were examples of needless point-dropping from Roy Hodgson's Eagles side and the Crystal Palace gaffer will be keen to rectify missed opportunities away to Huddersfield Town this Saturday.
Due to the international break, the 71-year-old will, however, have had the chance to drill his remaining players with the usual organised vigour that he's become known for possessing without the interruption or distraction of a match.
But just how tough a test will a struggling Huddersfield prove?
Well, on paper, Palace couldn't face much of a better side to pick things up following a fairly unfortunate run of form. David Wagner's team have earned just two points from four games and meagrely netted as many goals; the joint lowest in the league.
With Huddersfield typically fielding a lone striker - usually Steve Mounié - and clearly yielding little from doing so, the Palace backline ought to remain untroubled. Further, should James Tomkins return from injury in time to play, this assertion will be even better supported as his inclusion makes the Eagles' back-four possibly the strongest seen this decade.
Against such a poor attacking team, a solid defence makes all the difference as Palace can focus on their real hamartia: scoring.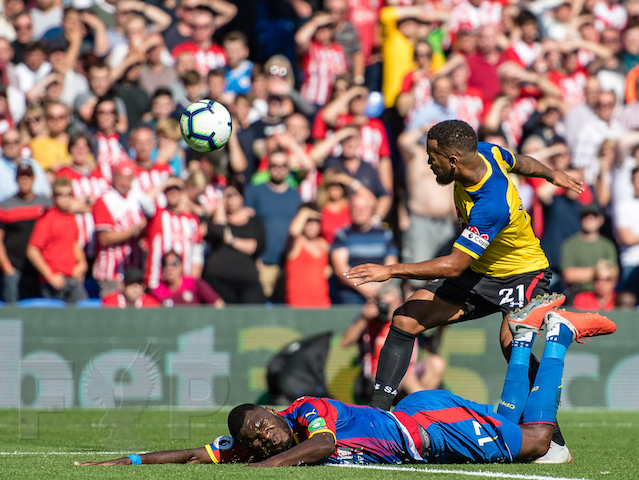 It may seem hypocritical, after all, for a Palace site to pass judgement over another team's ability going forward when it's their own club who are renowned for their spectacular impotence in the final third. However, the Terriers have managed fewer shots at goal than all of their four league opponents and, on balance, are somehow even less able to net than ourselves. So we'll take the higher ground on that.
Anyway, Palace's frustrations are evident nonetheless and facing a weak attacking side doesn't guarantee goals for the opponent. If we're being honest, a bore-draw probably looks most likely for this fixture.
But, speaking with no insignificant shred of optimism, Wilfried Zaha looks set to return and - if he can avoid the battery inflicted upon him by Huddersfield last season - will provide some much needed venom for Palace going forward.
Furthermore, Roy has been under quite a bit of pressure to fiddle with the starting lineup recently and so we may well see the inclusion of Max Meyer in the first 11 and possibly Zaha playing out wide in place of Jeffrey Schlupp in order to keep two out-and-out forwards on the pitch.
The combined threat of Max Meyer being able to feed an attacking quartet of Andros Townsend, Wilf Zaha, Christian Benteke and Jordan Ayew/Alexander Sørloth is promising and gives Palace as good a chance of netting as we've seen this season.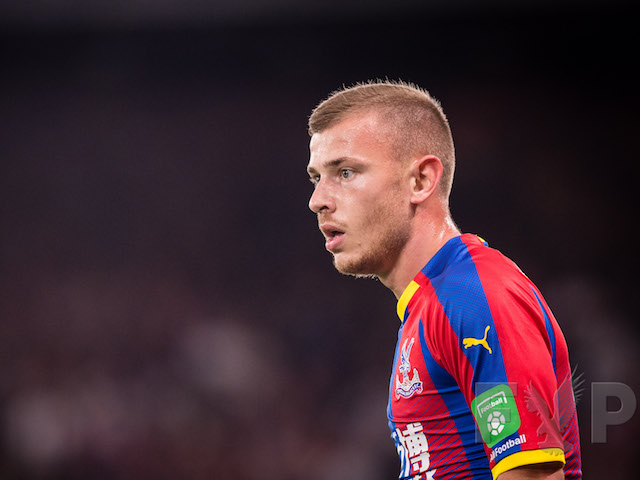 It all rests on Roy's willingness to show a little more flexibility than he has of late, though another real concern for Palace fans lies in his refusal to make substitutions early enough. Should he opt to change, however, he'll be comfortable in the knowledge that his bench is far stronger than Wagner's and also that he's had fewer players suffering on international duty.
The Terriers may be dogged in both name and nature but Palace have the edge in this fixture. If we can overcome the frustrating squandering of chances shown lately, we'll have the beating of Huddersfield Town and a crucial three points secured.
It's all dependent on that, however. Our strong defensive core protects us from the weakest attacking side we've thus far faced and our overall superior quality should prevent a surprise home win. So, to those looking to net for the Palace this Saturday: good luck. It seems right now like we need it.