Ben Mountain takes a look at Saturday's opponents Newcastle United, who despite a poor start still carry a significant threat.

Crystal Palace secured their first points since the Premier League's opening weekend with a victory over Huddersfield last Saturday and, a week on, will face a Newcastle side who've failed to win at all.
With key figures Wilfried Zaha and James Tomkins having returned to the fray, the omens, then, bode well for Roy Hodgson's men regarding this forthcoming fixture. But to see it as easy-pickings would be a naive and dangerous mistake.
Rafa Benítez's side are a travelling opposition who mustn't be underestimated and the reasons for this are numerous. For a start, Palace have already come undone repeatedly this season having exhibited the sort of hubris reserved for bigger clubs when facing supposedly weaker opposition.
Losses to Watford and Southampton respectively should scream this louder than anything and even Huddersfield - misfiring like a broken Catherine wheel - provided a tough test for the red and blue army.
So we can't afford to view our northern opponents in a manner unbefitting of a club their size.
After all, the Magpies' inability to rack up points is a misleading notion. So far, they've only faced one team outside of the 'Big Six' and that just so happened to be the game that they'd snatched their solitary point from. Worse, they played 25 minutes with ten men.
Battling Tottenham, Chelsea, Manchester City and Arsenal respectively is no easy task regardless of the team taking it on and so Newcastle have thus far been untested by a side in or around their league. By contrast - though it's a stark concern - Palace have, and Palace lost.
So back to the initial point: let's not sneer at that woeful looking start. Let's delve into how they've fared with the challenges instead.
Newcastle have managed to score against each of the bigger clubs that they've faced, including an all-guns-blazing Chelsea and City side who've conceded just three goals from five games. They've scored exactly as many league goals as we have and have done so against far tougher opponents.
With Palace's difficulties in front of goal becoming infamous - Zaha or no Zaha - if Newcastle net just once then it could be curtains for Hodgson's side. Further, our defence has seemed shaky lately and keeping a clean sheet against Huddersfield appeared to derive from luck more than anything.
Benítez will know Palace's weaknesses and he'll manage to exploit them. As a good manager and solid tactician, this fact alone should have Eagles worrying.
Though, having said that, Newcastle are on the back foot and we should, without doubt, be looking to win this game. It's arrogance that we want to avoid and over-confidence that we ought to stay clear of.
One arrogance that still needs addressing, however, is Roy's apparent view that his starting 11 will be the superior lineup regardless of how well its doing or how late into the game we are. A single 92nd minute substitution in Yorkshire is still poor form and, Roy, Palace fans would love it if you'd act to change this.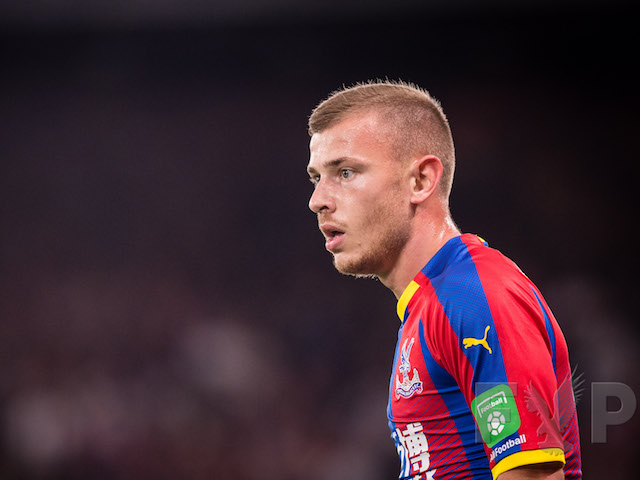 Otherwise, we have a better squad and better form. Hopefully Newcastle don't see us as their sole chance to make amends for previous losses and, if we're being honest, were still beaten by an Arsenal side currently destined for mid-table mediocrity. Perhaps they have faced a team in their league after all...
But just because they've thus far struggled, Newcastle aren't a poor side and so we should take care to be cautious. Equally, however, Newcastle would be foolhardy to view Palace as a welcome break from their series of tough challenges. Let fortress Selhurst rebuild its reputation starting this Saturday.