Well, this is exciting. We have launched our very own football shirt! And you can buy one right now.
Yes, the FYP football shirt is now available to buy and we think they're pretty cool even if we do say so ourselves.
Made from a lightweight Neoteric™ fabric which wicks sweat away from the skin to ensure you stay cool and dry, these are perfect for playing 5-a-side in or working out in.
They come in either red or blue and have all your favourite FYP in jokes featured, including:
🔴 Well Played Lads sponsor in a Fly Virgin style.
🔵 Typical Palace manufacturer logo in 1969 golden font.
🔴 FYP badge
🔵 Custom name and number available on the back.
With a crew neck and relaxed fit this t-shirt will take the heat off you whether you're working out or taking part in a charity run.
We revealed them at our live podcast this week with the one and only Danny Butterfield. Here's JD looking cool as hell in his👇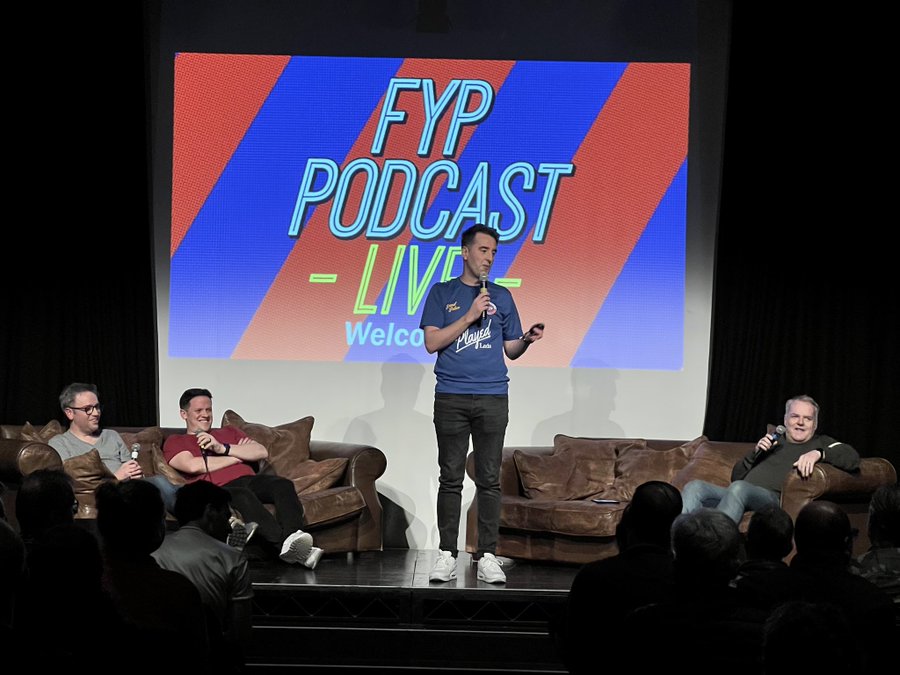 This FYP Podcast Football Shirt is an original design from our clever friends over at Podcast Merch. All garments are available in a wide variety of sizes in two colours with free postage within the UK and fast worldwide shipping.
They cost just £20 and are on sale right now by clicking on this link here.
This is a fully licensed official design for FYP Podcast.
---