Crystal Palace face their sternest test since their opening-day defeat to Chelsea with Saturday's trip to Liverpool -- here's Rob with some areas of interest.
(Photo by Robert Sutherland)
Liverpool's attacking quality can also be their Achilles heel.
Many who watched Liverpool's Champions League fixture against AC Milan will have focused on how Jurgen Klopp's side dominated their opponents, with Trent Alexander-Arnold running amock down the right side of Anfield's flank.
But it is Alexander-Arnold's attacking threat which offers some insight into their greatest weakness. When the young defender attacks, which he does so well, it often leaves the area behind him critically exposed. An AC Milan side that had been on the back foot for so long in the first half fought back bravely to take a 2-1 lead before half-time, and both opportunities presented themselves through Milan's channeling the play into the space Alexander-Arnold had left behind.
The key for Milan was to quickly break through Liverpool's high press, and to then feed the ball to their left wing. While Milan struggled to break the press initially, when they finally did, it worked well.
Palace will need to find a way to expose Liverpool's back line at times when Alexander-Arnold might be further upfield. It's the likeliest of routes to goal.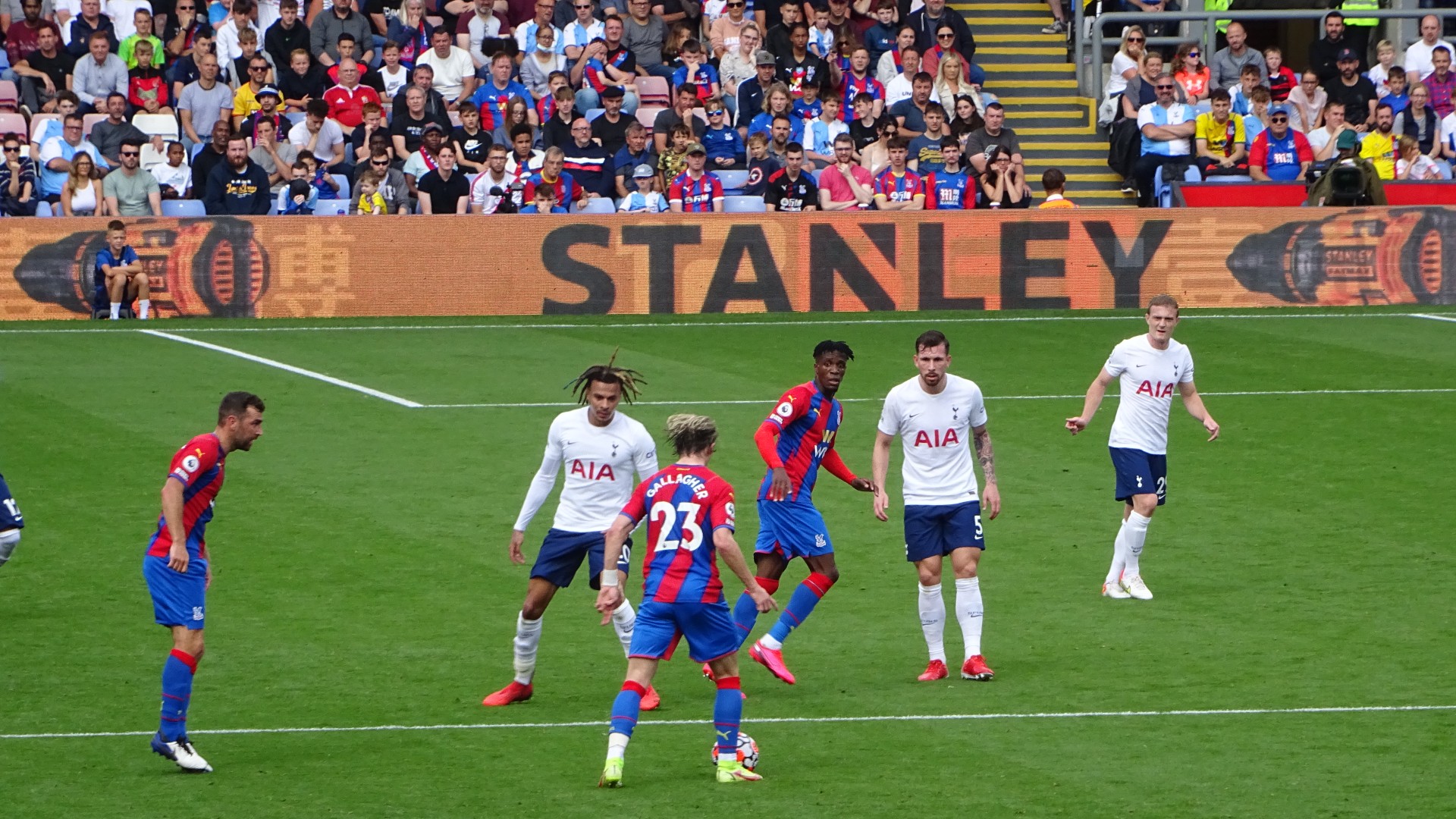 (Photo by Robert Sutherland)
Midfield Setup is Key to Fighting Liverpool's Gegenpressing
'The best moment with the ball is immediately after your opponent has lost it' -- those were the words of Jurgen Klopp when he explained the principle of his Gegenpressing approach. The aim, essentially, is to pressure your opponents into losing the ball and then capitulating on that possession loss as quickly and as ruthlessly as possible.
The answer to that gegenpressing approach is to try to retain possession as much as you can, to move the ball quickly and to move it with determination. Soft, washy passes won't work. The Champions League game on Wednesday gave us a great sample of what to expect -- as Milan repeatedly took possession in midfield, delayed and pondered, and lost the ball. The same happened to the players in their attacking third. They lacked composure and tactical awareness to find their way out of the pressure they were in.
That changed when Milan's Ismael Bennacer dropped into a deeper role in midfield, which in turn opened up more passing opportunities for him and his teammates, as observed by RedNBlueArmy on Twitter at the time.
Palace's performance against Chelsea on the opening day is a reminder of just how difficult it can be to counteract a high-pressing side with technically adept players. But Palace will have to try to have any hope of succeeding on Saturday.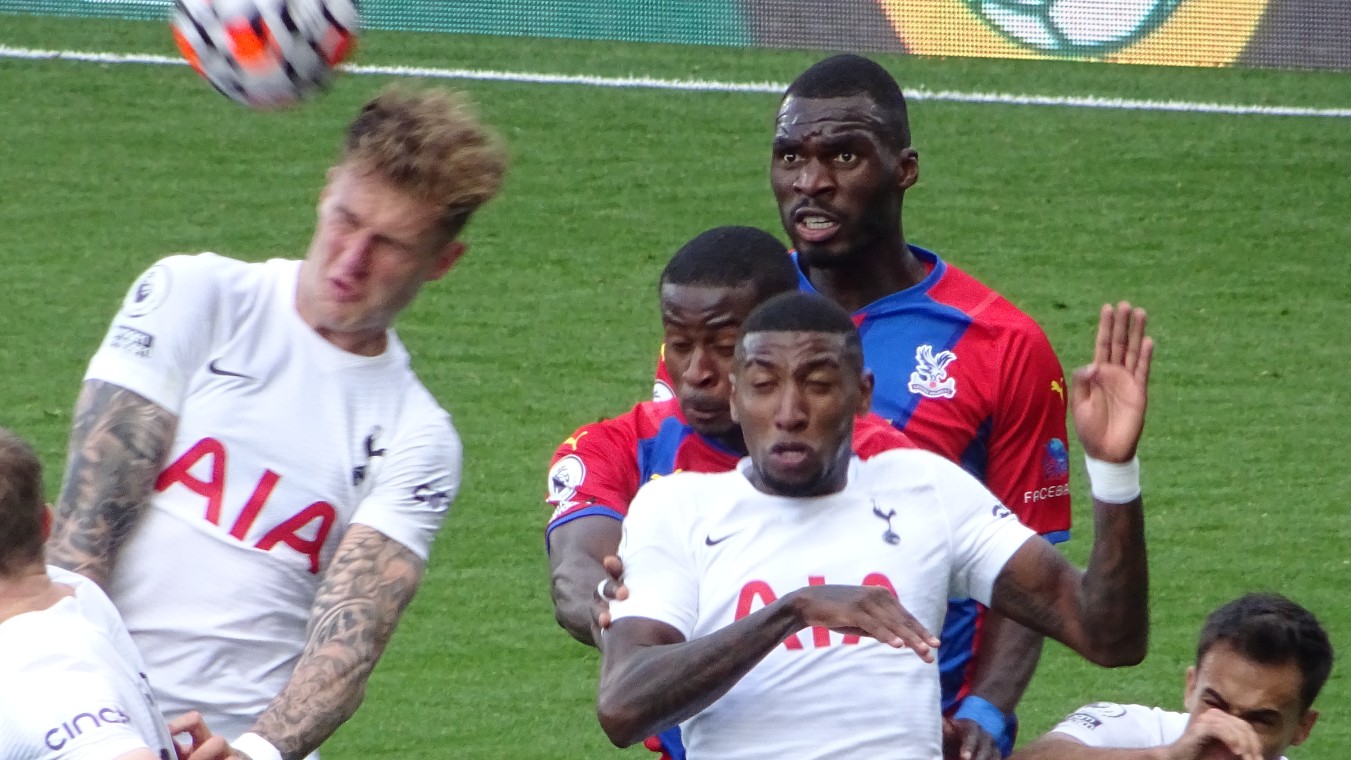 (Photo by Robert Sutherland)
Vieira Might Opt for Benteke's Industry over Edouard's Flair


In the aftermath of Palace's 3-0 win over Tottenham, Patrick Vieira was focused on the role Christian Benteke played in securing all three points. The manager went to great lengths to remind journalists that it was Benteke's hard work in leading Palace's line which helped to establish the base upon which the win could be built.
Benteke spent a lot of the game with his back to goal, often providing a pivot to his teammates, to ensure the side could attack down the flanks. And in doing so, he provided Wilfried Zaha with a foil to play off of.
Asked about Edouard, Vieira said: "We knew he can score goals. He showed it when he was at Celtic but you will have to give Christian Benteke a lot of credit. He played well and then Edouard came on and scored the two goals."
While Edouard's two goals against Spurs will have won the headlines, the fact Vieira used a question about his new striker to priase the other is indicative of the faith he has in the Belgian.
Palace will likely seek to use Benteke as an attacking anchor to hold the ball, turn and bring others in to play. But this could well be the kind of game where Vieira prefers a more counter-attacking style, in which case it could well be that Edouard's pace and awareness around the box will be the choice they opt for.
Whoever it is that starts in that central role, up against Virgil Van Dijk and Joe Gomez, they will have their work cut out for them.
---