Crystal Palace face Brighton in their first evening game of the season. A match under the lights at Selhurst is always a great prospect. Here are a few things to look out for.

Statistically, Brighton are Outperforming -- but Perhaps this is a Rebalance
Brighton have had a very impressive start to this season and their league position is the result of four wins out of five games. Of those wins however, two were won despite a lesser xG than their opponents -- essentially, their opponents created better opportunities and didn't take them.
Given the fuss made last season about how Brighton consistently underperformed when compared to xG, it is perhaps time that our South Coast friends started finding a little more rub of the green.
Indeed, Palace gave them a taste of that sour xG medicine when they secured a draw and then a win in the two fixtures last season -- despite a very obvious xG disparity. You can't summarise everything from the goals a side would have been expected to score, but it can provide some understanding of how well they are performing.
Where Brighton excel is at set-pieces and ball recovery (as explained in
this excellent article by The Athletic
) -- with their pressing game putting them above Liverpool, Chelsea and Southampton for pressure in the final third. Their set pieces are a constant threat, too -- with 11 goalscoring chances coming from just 26 corners.
The challenge for Palace is an obvious one -- break the press (as they did against Liverpool) and defend set-pieces better (which they didn't against Liverpool.)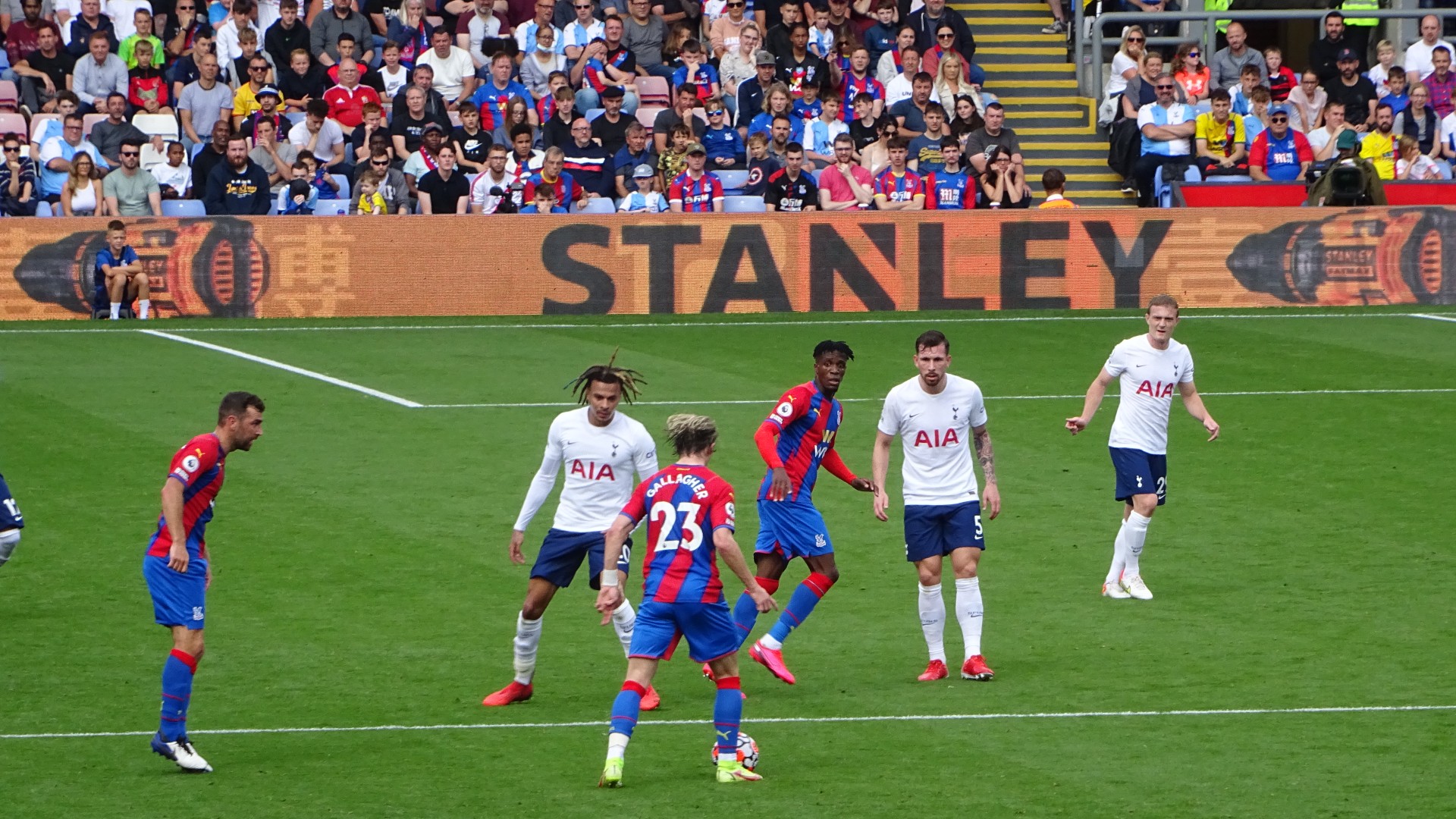 This Eagle is a Different Beast
Despite the hilarity of last season's away win, in which an injury-afflicted Palace side bravely defended against repeated Brighton onslaughts only for Christian Benteke to then hit a late winner, the grim reality of watching that match (and the home fixture earlier in the season) was that Palace looked pedestrian and ill-equipped against a very impressive, progressive Brighton team.
While last season's fixtures looked like practice matches between Brighton's attack and Palace's defence, this time around we are likely to see is a greater concentration of the battle in the centre of the pitch. The onus will be on Conor Gallagher and James McArthur to overcome the pressure and advances of Yves Bissouma (if fit) and Adam Lallana.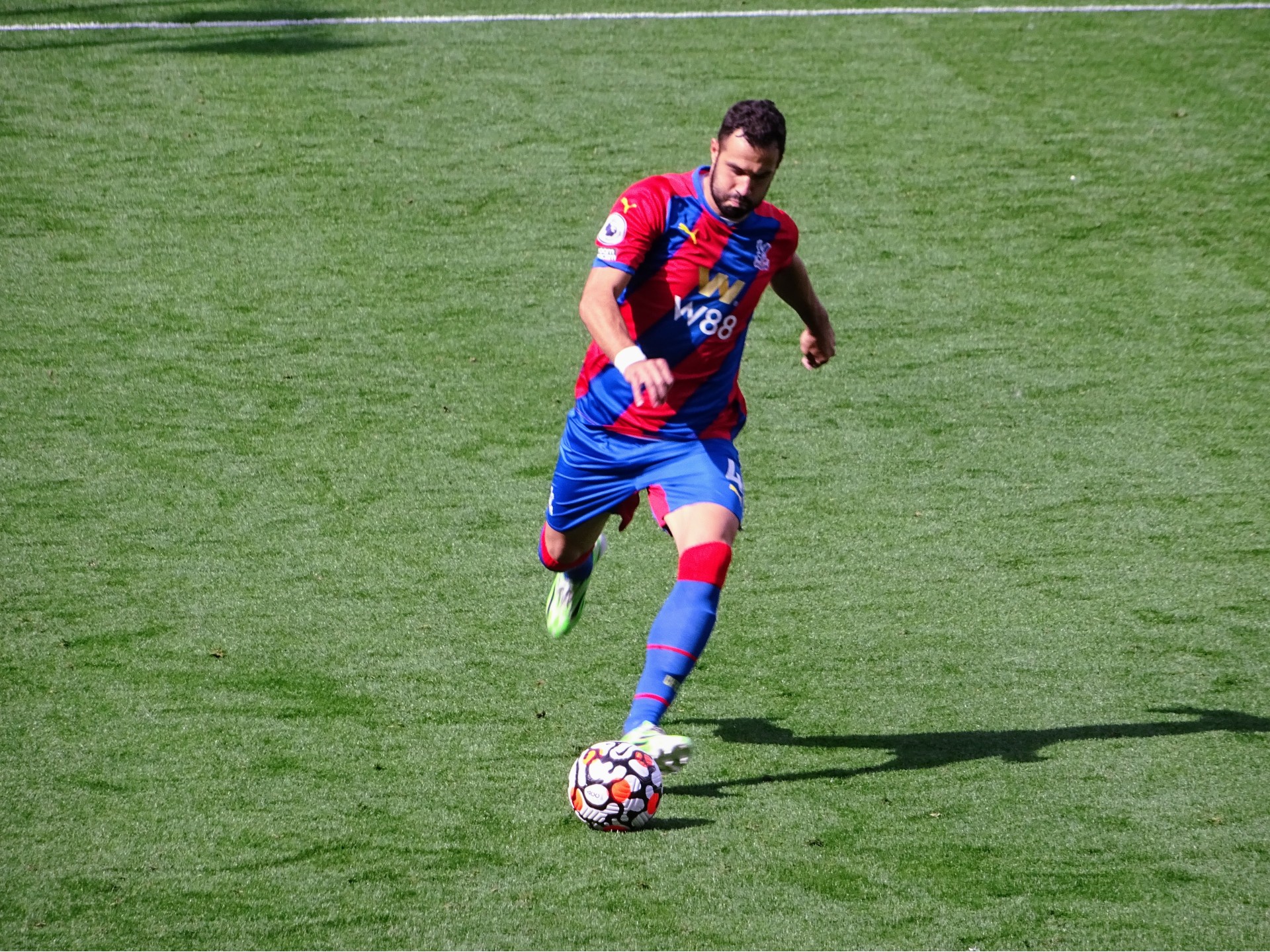 Line-up Conundrums are Good Problems to Have for Vieira
We keep bringing up the difficulty of having to decide between playing options in the squad -- but these are all great questions for the manager to have to answer. It wasn't that long ago that Palace fans were bemoaning the chronic lack of choice in the side. Tonight's fixture against Brighton brings a few nice questions with it.
Edouard has looked a threat in both of his appearances for the side since signing from Celtic. His movement for both goals against Tottenham, and his work to create opportunities for himself against Liverpool, was excellent. But against a tall Brighton side, is having Christian Benteke's presence in the box likely to have a greater payoff? Hodgson was bemoaned for suggesting as much but tonight may be a real test of that necessity.
On the flank, Jordan Ayew's inclusion has caused a bit of frustration among Palace fans with statistics about goals scored and chances created (he hasn't scored for Palace since November 2020) with some emphasis put on Michael Olise deserving a run-out after two exciting cameo appearances. The risk, as ever, is whether the manager trusts his new player to do the kind of dirty work his current player does. Ayew may not be the creator of chances, but his ball progression and his defensive contributions make a big difference. It may well be that, against an attacking side like Brighton, the manager still opts for the safety of Ayew over the excitement of Olise.
Finally, in the centre of the pitch, the manager will have to choose between the better distribution of Luka Milivojevic and the more physical presence of Cheikhou Kouyate.
While Miliojevic's distribution is said to be better -- especially with cross-field passes -- Kouyate has improved statistically this season. The midfielder had a pass accuracy of 90% against Tottenham and 88% against Liverpool -- which compares well to the earlier two fixtures against Brentford (77%) and West Ham (80%). While Kouyate isn't really a creator for the side, his defensive contributions and his improving passing makes him a difficult player to drop. His added height advantage means that his presence in Palace's box for offensive and defensive set pieces will be welcomed, too.
Whoever Vieira picks will bring value to the side. That's the manager and Palace fans can really ask for.
---