Palace chairman Steve Parish joined us on the FYP Podcast this week to celebrate 10 years of us talking rubbish into microphones.
The Eagles chief talked candidly about a range of subjects, from the new Holmesdale Lower singing section to the club's transfer policy, to Twitter and the new main stand development.
Letters went out to those in Block E who are being moved this week, and this interview was recorded the day before they were sent out.
You can listen to an hour of Parish chat here but we've also transcribed the best bits below in case you're not able to put headphones in cos your boss if looking at your desk right now.
This is what SP had to say on...
The new singing section in Block E
"It is apparent to everybody that things are not where they could be, and where we all want them to be.
"Everybody can take a view about what's happened and whether it could have been handled differently. I don't think personally there is any particular way of handling bad news for people, apart from being honest and up front.
"Unfortunately, some people will not be happy with the decision; I understand that.
"We have had to move people before for various reasons, and I hope that we can make them understand, and they will see it is for the greater good.
"We have tried to keep disruption to supporters to a minimum, the letters will go out and we think we have put together a package of measures that at least shows how much we care," he said.
"We will deal with them as a club compassionately, and we will do everything we can to make them feel that we value them, and we will put significant money into this to make sure they get as soft a landing as possible.
"As far as what happens now, I can tell you my opinion, which I would tell them.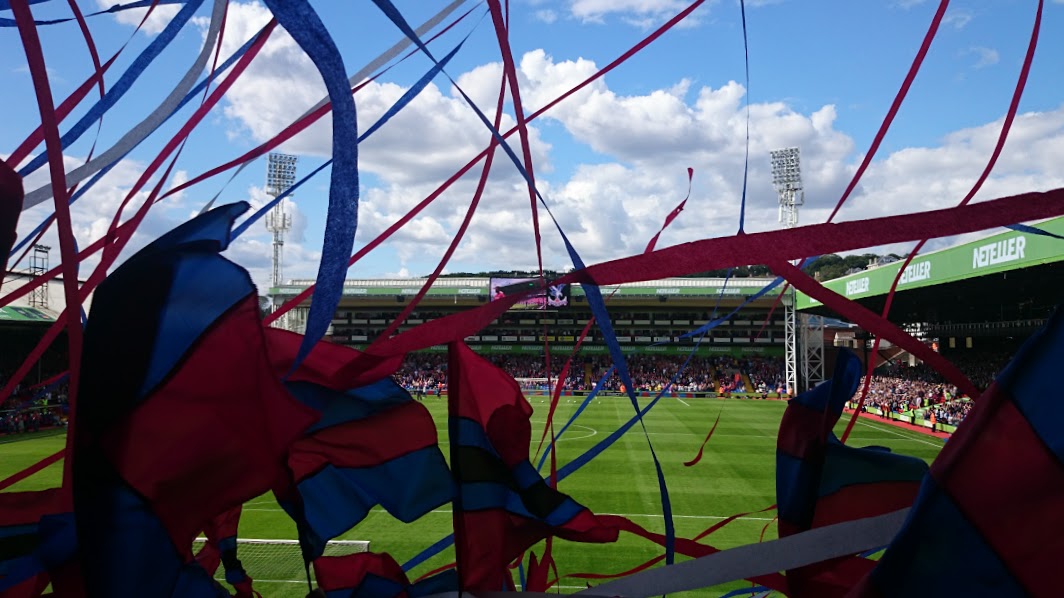 "That is that we think this is the right thing for the club.
"Between now and the end of the season, given that people think that has an influence on what happens on the pitch, and given what is going on on the pitch, I would like to think that every person who loves the club will now do their utmost to do the best for the football club.
"And I think that other fans, particularly those who are making the sacrifice, will be disappointed if, given the decision that has been made and the way we have reacted to this in a positive, constructive way, I think fans will be disappointed if the atmosphere doesn't get somewhere back to [where we want], or people don't make the effort at least, and we would facilitate that.
"Obviously we have sold tickets in there, but there are plenty of seats in there in the front of Block B to make this work.
"It is not for me, I don't control anything. All I can control is what happens next year, I'm not going to knock on people's doors to beg them to come and support the team.
"I support the team, I will be at Middlesbrough away and I was at West Brom away. I believe in leading by example, and there are very few games I have missed in the last eight and a half years.
"If you love the team, you support the team through thick and thin, that's what it is all about."
MORE: FYP Podcast 268 - Steve Parish joins the pod to talk HF, stadium, transfers and more
The atmosphere at Sehurst this season in general
"I think the biggest danger we have got is complacency. Whenever I go on social media, the only thing that worries me is not worrying enough sometimes.
"And I don't want people to worry. I want people to enjoy their football, but there's a trepidation. Forget the HF not being there, there's a trepidation at Selhurst Park that worries me sometimes.
"Sometimes I think it is like the ring in the Lord of the Rings; it becomes this thing that starts to dominate you more than you are enjoying it.
"That's what I want. I would love the next time at Selhurst Park to really feel that sense of togetherness and not withstanding some guys are going to have to make a sacrifice for us.
"I think it is so important for us as a club, that's our difference, that's our power, when we all point in the same direction, we can beat anyone. If we all care about this club, that's what I would like to see."
The latest on the new £100, Main Stand
"The new main stand, we have got some issues. There are final things to work out with the council, and they are being very constructive.
"There are no problems, it just takes longer than we thought it would.
"It might put back the start date slightly, but we are pushing on.
"Unfortunately these things do tend to slide, but we are on the front foot with it and we are doing our utmost to get the final agreements we need in place to get it done."
"We were hoping at the end of this season, but it is drifting away from us slightly," he said.
"We still, if we can make it happen, then we will."
Palace's interest in bringing Ruben Loftus-Cheek back
"I don't know if it helps us to constantly talk about it. Ruben Loftus-Cheek is a contracted player at Chelsea. Chelsea will decide if they want to loan him out. Chelsea will talk with his representative to decide where he goes.
"If they want to loan him out then I'm sure he will be a player that we and a lot of other clubs will be interested in.
Because he has been at our club will it play in our favour? It might, or it might not.
"It is one player. We need to look at what we might need in January, that will play out as well. Ruben Loftus-Cheek, along with others, will be in our thoughts if they become available."
MORE: Stats can be Deceiving, but Palace do miss Cabaye and Loftus-Cheek
The club's transfer policy in general
"With Dougie [Freedman, sporting director] and the team we have got in place, we can be a bit bolder about where we look.
"The market for players is so inflated. Max Meyer's transfer took me back to signing Glenn Murray. I remember getting the list and saying: 'That's the one – it's got us written all over it'. Dougie worked tremendously hard with Tim [Coe] to get it done.
"I believe Max will be a big success but just say he isn't – the risk-reward curve is right for this football. "I know we should have bought a striker but I don't think there is a club in the land who doesn't want a striker.
"We've been signing the likes of Mamadou Sakho, Christian Benteke and James Tomkins – players of that sort of calibre are not cheap. Mamadou is a great player but it is not sustainable for us to keep paying £20m for a player. We're trying to be smarter about what we buy.
"We got our business done earlier. We've upped our game and got value for money. The problem is people are spending a lot of money around us. Even though we're putting money in, people are putting crazy money in.
"But that doesn't go on forever. You don't get beaten by the amount of money people spend."
---